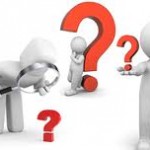 Why are so many Q&A sessions around arts events so utterly pointless and/or grating? I rarely attend a talkback following a performance or other event which doesn't feel stilted and where the line of questioning is fruitful. Post-event talks are so ubiquitous and yet yield such slim rewards.
Attending a particularly painful example of the format over the weekend prompts me to question whether it's time for arts organizations to re-think the traditional Q&A, wherein artists and other relevant experts answer questions about their work fielded by some credible-ish journalist or administrator and the general public.
One of the main problems is the tone that's set between the moderator, audience and artists. It's usually ridiculously sycophantic, as the moderator and audience spend more time lavishing praise on the artists and trying to show off their own deep expertise than asking pithy questions.
The moderator is the first person to speak at these things, so he or she should be responsible for setting a smart tone. Unfortunately, the person who was charged with moderating the Q&A I attended committed both faux pas mentioned above.
Things got worse when the key artist at whom most of the questions were directed  — one of the country's most well-respected theatre directors — palpably demonstrated her lack of patience with the moderator and her line of questioning. Instead of being polite and cordial, the director snapped, snorted and did everything she could to derail the proceedings.
For a bit, the scene was quite fun to watch. But after a while, I got bored and started feeling slightly queasy.
Following an inane question from a female audience member which was less a question than a breathless panegyric about how much she admired the director for being so successful and experimental and, gosh darn it, a woman to boot, I decided I couldn't sit there a moment longer.
I fled, seeking momentary refuge in an adjacent room where a screening of a brilliantly weird and macabre animated narrative about a woman in an Arctic landscape who kills a walrus, guts it and climbs inside its skin, was being shown. The piece was part of a quintet of video artworks on display by artists Nathalie Djurberg and Hans Berg.
Perhaps arts organizations should give the time they would normally spend running these kinds of tedious exchanges over to ritually disemboweling a mammal on stage. A papier mache walrus will do. And I suspect  the thoughts that arise as a result of the experience would be way more profound than those that usually percolate.