Big all-day propaganda conference coming up in midtown Madhattan: "Where the Truth Lies." Keynoter: Milton Glaser. He asks, per the press release, "Is there any difference between good propaganda and bad propaganda?" Put another way, "Where does truth end and 'spin' begin?"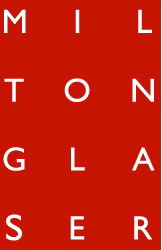 Topics include: How American Presidents Persuade the Public to Go to War. "It is not war that Americans hate, but, rather, unsuccessful wars," says Eugene Secunda, a marketing and media prof at NYU, per the release. He explains why a majority of Americans "are more than willing to buy a war if it is properly packaged and skillfully marketed."
How about this one? Learning from Las Vegas. "Progressives continue to depend upon sober reason to guide them," says Stephen Duncombe, a political activist and NYU prof. He believes they need to adopt a "spectacular vernacular" without adopting Vegas values. (Paul Krassner, anyone?) And this: The Changing Face of Consumer Marketing. "Sam Travis Ewen — the man behind the LED light boards that prompted officials to shut down Boston last year — has some answers." (Abbie Hoffman, anyone?)

Here's a cutie: Your Consumer is Revolting. With a serious subtitle: The History of Rumor Control in American Marketing. "American corporations and government entities have long attempted to monitor, control and influence word-of-mouth communication in order to align it with their own interests." The marketing exec who "led all communication research for Procter & Gamble," per the press release, "will survey the development of rumor control, as the process is known, and the marketing industry's recent response to mass adoption of the Internet."
There's plenty more: Why You Can Trust Comment and Opinion More Than News, also Corporations in the Classroom, and an advance screening of clips from a 10-hour PBS documentary, "Carrier," about life on the USS Nimitz during a six-month deployment to the Persian Gulf.
The conference, moderated by David Brancaccio, is being presented by the School of Visual Arts (SVA) in collaboration with the PhD Programs in History and Sociology of the Graduate Center, CUNY. It begins Friday (Feb. 15) at 9 a.m. and runs through 4 p.m. Place: 365 Fifth Ave. (btwn 34th & 35th Streets), in the Baisley Powell Elebash Recital Hall, GC CUNY. $35 (general admission); $20 (students). Tel: 212.592.2200.