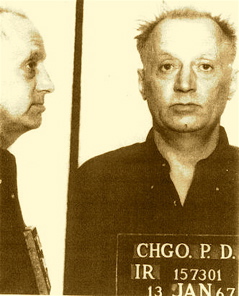 Dunno know why it took me so long to catch up with "Nelson Algren's Last Night!" Made by Warren Leming and Carmine Cervi, it's a beautiful video that runs for just over 5 minutes but with a long-lasting eloquence that matches its subject's words.
Such as these:
I submit that literature is made upon any occasion that a challenge is put to the legal apparatus by a conscience in touch with humanity.
Now we all know.
… The hard necessity of bringing the judge on the bench down into the dock has been the peculiar responsibility of the writer in all ages of man.
— Nelson Algren, Chicago: City on the Make
(from the introduction to the 1961 edition dedicated to Joan Baez)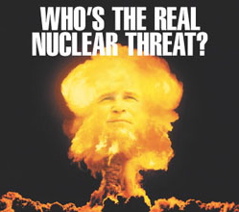 Meanwhile, per World Can't Wait:
Today a belligerent President Bush comes to the United Nations to impress upon the world that the U.S. is in the Middle East to stay, that the war on terror will be endless, and to threaten a murderous war on Iran.
"That which you will not resist and mobilize to stop, you will learn or be forced to accept." If you don't show your resistance, it doesn't count.
As the man said, Now we all know.