"Sir! No Sir!" Click dat thang: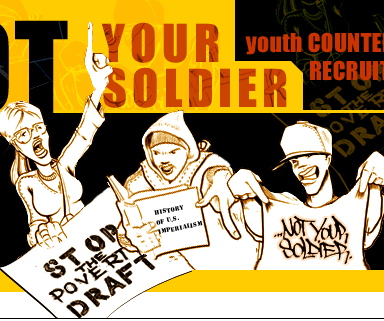 Remember the
underground GI press
?
Postscript:
"Rove Indicted on Charges of Perjury, Lying to Investigators." So sayeth Jason Leopold, whose
report
— if true — is fondly to be wished. There's been no confirmation, official or unofficial.

PPS: The Wall Street Journal has a story today (May 16) that Rove has not been indicted, according to his attorney, and that Leopold's reporting is flat wrong:

Here's Truthout.com's rundown of Leopold's reports on Fitzgerald, Rove, Libby et al,
"Mr. Fitzgerald Calling."
(It includes stories by several other reporters.)
I've written about Leopold before, in
ON THE RECORD
(my gut reaction to his memoir, "Off The Record," which I didn't like), and in
AN EXCHANGE WITH JASON LEOPOLD
(his response to my reaction).
Leopold's contracted publisher, Rowman & Littlefield, ultimately did not bring out "On the Record," as originally announced. He has since published the memoir himself under a different title,
"News Junkie."
I haven't read the published version, but I presume he's made minor revisions to deal with the legal issue that may have led to the publisher's withdrawal. (One of the people Leopold wrote about threatened a defamation suit.)
What must be said in Leopold's favor is that major investigative journalists and authors —
especially Greg Palast
— have praised his bare-knuckles style both as reporter and writer. And I wouldn't bet against him on the Rove indictment, my objections to his memoir notwithstanding.
PPPS:
And now, May 22, comes
the Howard Kurtz iteration
in The Washington Post.
PPPPS:
This is what happens when I take time off.
Uh-oh.
Which means having to play catch-up (via
Eric Umansky
). I may yet have to eat those betting words.