A labor arbitration hearing has been finalized for July 7 to settle the case brought against National
Public Radio by the union representing a staff editor who was disciplined for his supervision of a
David D'Arcy report about the Museum of Modern Art's involvement with a painting looted by
the Nazis. That's a mouthful, but necessary.

The case has all the earmarks of an epic feud. (See href="http://www.artsjournal.com/herman/archives20050601.shtml#100686"
target='new"'>Whose Klose Call Got NPR Reporter
Fired? and href="http://www.artsjournal.com/herman/archives20050501.shtml#100129"
target='new"'>Union Pursues NPR Case.)
Relations between NPR and the union (the American Federation of Television and Radio Artists)
are so contentious that talks are being organized by a mediation council in advance of the hearing
to conciliate both parties. Conciliation seems unlikely, however, given the bitterness between
them. One measure of the animosity, I'm told, is that NPR plans to bring five witnesses to the
hearing to testify against D'Arcy.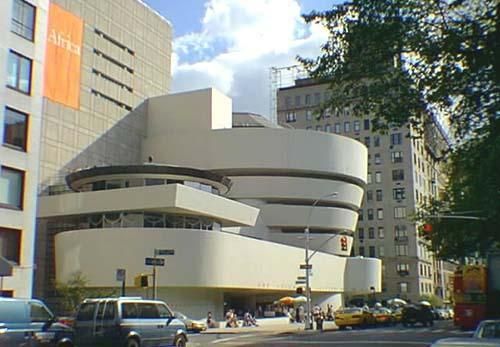 width=200 align=right border=0>Meantime, the Wall Street Journal is happy to publish
D'Arcy's work. See today's edition, which carries his href="http://www.opinionjournal.com/la/?id=110006857" target='new"'> color=#003399>hard-hitting piece about the Guggenheim Museum.
D'Arcy's interview with former Guggenheim board chairman Peter Lewis is the first expansive one
Lewis has given since he resigned from the board last January in a dispute with museum director
Thomas Krens, and it unloads all of Lewis's doubts about the Guggenheim's international
expansionist policy, its management, and its ability to raise funds.
The Journal's endorsement of D'Arcy's arts reporting just before the symposium and
arbitration hearing take place can't be good news for NPR, which is trying to make the case that it
dumped him for allegedly violating ethical standards in his report on MoMA and not because
MoMA brought pressure on NPR's top executives to get rid of him.
Postscript: The Journal article may be seen as a retort to the
positive spin of an href="http://www.guardian.co.uk/arts/features/story/0,11710,1509511,00.html"
target='new"'>interview with Krens that ran
last Sunday in The Observer in London, although D'Arcy wrote his piece before the Observer
interview was published. Darcy also interviewed Krens for the Journal piece.

PPS: Reached Friday by telephone, AFTRA exec Ken Greene said there were no
talks for conciliation, noting they were a separate issue. When pressed, he declined to elaborate.
"I don't want to talk about it," he said, and added, "The case is going ahead full throttle."