A case of plagiarism!
May 20:
"One day historians will ask how we stood by and let this
happen."
— Straight Up

May 26: "When future historians look back on this period, they will wonder, most
of all, I think, how we let it go without a fight."
— Altercation
Talk about plagiarism, how about this?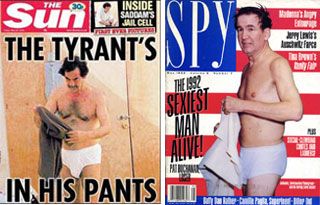 If Pat Buchanan wasn't against the war before, he sure is
now (a k a "The Sexiest Man Alive"). My apology to Matt Haber at Low
Culture. The staff just went and grabbed it for the usual reason: "It was too
good to pass up."

Something else the staff couldn't pass up: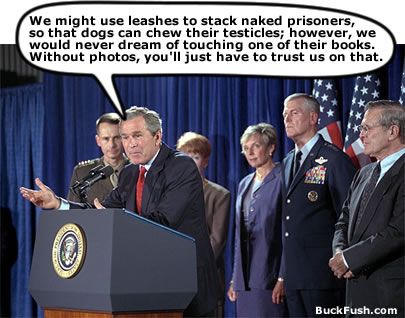 And the latest from Boot Hill.