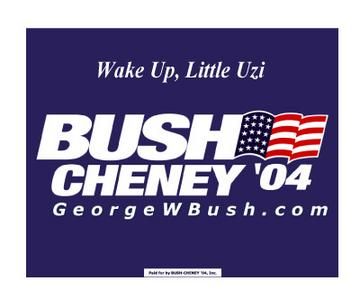 It's amusing to look back every once at some of the things posted here
over the past 20 months. So says my staff of thousands, which has decided to start a Straight Up
tradition. It begins today with possibly the most entertaining yet pointed commentary about the
2004 election: the Sloganator. Go there. I did on
April 30, 2004, in an item called "Friday Antics." These days, as that site says, "The Sloganator is
dead, but the posters live on." As does their wit. Go here for some history.