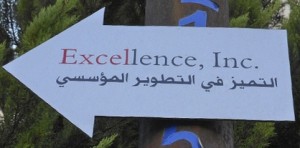 Advocates for community engagement in the arts often get pushback from people who assume that concern for the interests of our communities necessitates a "lowering of standards." What follows is my attempt to address the misgivings (legitimate and otherwise) people have and to address them as clearly as I can. It is intended almost exclusively for arts organizations. Artists should be perfectly free to approach their art in whatever way seems best to them. However, if they are concerned about relevance or reaching more of the public, there may be things here of value.
Art Is an Expression of Culture
As background for what follows, it is important to acknowledge that all art is an expression of a specific culture. As such, no art is truly universal. One need only put a Shakespearean play and a Noh drama side by side to see the truth of this. The greatest works from any culture are rooted in universal principles but they do not translate (literally and/or figuratively) well between widely disparate cultures. There is an unconscious assumption that the great exemplars of the arts with which we are familiar are universal and that those with which we are not are parochial. This is an understandable but ultimately unsupportable view. Similarly, excellence in an art form is important within its cultural context but not superior to the same level of artistic excellence in work from another culture.
As just one example, music of the European aristocratic cultural tradition emphasizes harmony and counterpoint. The great works provide dazzling displays of both. However, largely because of that, it is based on some of the simplest rhythmic structures among world cultures–generally, one need only count to two, three, or four to master that aspect of the music. In contrast, African and Japanese drumming and Indian ragas demand feats of counting and the ability to play cross-rhythms that would befuddle the professional musician in an orchestra devoted to European masterworks.
The point here is that no culture's greatest art is inherently better than that of another. It is also true that it is extremely difficult for someone to adequately assess the quality of art from a culture with which they are unfamiliar. Cross-cultural comparisons of greatness are nearly impossible and, for all practical purposes, pointless.
Excellence
With that as a background we can consider issues regarding artistic excellence inside a given form of cultural expression. There are two principal categories generally used in assessment of the quality of art. Technical excellence, the mastery of the elements of an art form, is one. It is sometimes quantifiable–the speed with which a musician can play scales, the number of accents an actor has mastered, the skill with which a painter manipulates perspective. But all critics acknowledge that technical excellence by itself, while impressive, is insufficient for greatness. The art must also be "expressive," bringing forth the human feeling or experience associated with and undergirding the work. This aspect is nearly impossible to quantify but is also insufficient by itself. Great expressiveness without technical excellence is simply messy. The technical flaws usually distract from and diminish the experience.
These two aspects of excellence are critically important and form the basis of most people's concerns about community engagement. However, those are not the only criteria for excellence. In workshop settings I sometimes ask participants which is better, a quilt made by an internationally renowned artist or one made by your grandmother. Obviously a "trick" question, the point, of course, is that they represent two completely different types of value. The former presents technical excellence and expressiveness, the latter personal meaning to the grandchild.
There are categories of excellence unrelated to technique and expressiveness. In a 2014 essay, "But What About Quality?" (http://museumtwo.blogspot.com/2014/09/but-what- about-quality.html) Nina Simon suggested dimensions of quality that could be considered in assessing excellence. (See below.) While not a thoroughly vetted list, it does, like the quilt question, highlight the fact that excellence is not a unitary thing. It is also diverse enough to show that excellence in one area does not imply excellence in all. Indeed, some of the categories may be so divergent as to be almost mutually exclusive.
[Next time: Consideration of three categories of excellence.]
Engage!
Doug
Photo:
Some rights reserved by mikecogh
From Nina Simon:
AESTHETIC: is it beautiful?
TECHNICAL: is it masterful?
INNOVATIVE: is it cutting edge?
INTERPRETATIVE: can people understand it?
EDUCATIONAL: can people learn from it?
RELEVANT: can people relate to it?
PARTICIPATORY: can people get involved or contribute to it?
ACADEMIC: does it produce new research or knowledge?
BRIDGING: does it spark unexpected connections?
IGNITING: does it inspire people to action?