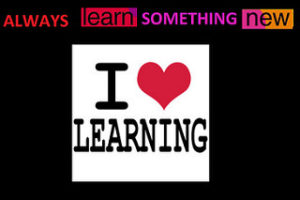 Welcome to the Shameless Commerce Department of ArtsEngaged. I've indicated here over the past year that we have been developing training programs for the field. They are intended for people interested in moving their organizations toward more effective community engagement. We have piloted three beta test (actually alpha and beta) groups and are putting together two or three more. We will soon be beginning the regular offerings described below. If you're interested in signing up, get in touch by emailing info@artsengaged.com.
Overview

There are three levels of training being envisioned currently. Videoconference debriefing sessions will be approximately 1 ½ hours long.  
Understanding Engagement (1 Session)-Homework: reading/thinking
This training is designed for board members, upper level staff of arts organizations, and anyone else wishing to better understand community engagement as it applies to the arts. It introduces basic concepts of and rationales for community engagement.
Team price (≤12): $600

Individual price: @ $75
Community Engagement Training [CET] (5 Sessions)-Homework: reading/thinking
This training is designed for anyone (organization-based teams or individuals) interested in helping arts organizations connect more deeply with their communities. It emphasizes the means of implementing a community engagement agenda.
Team price (≤ 12): $1750

Individual price: @ $250
CET Trainer (5 Sessions, same as CET; plus 2 more)-Homework: reading/thinking/writing
This training is for individuals who would like to become trainers. They will develop skills in preparing others to lead arts organizations to more effective community engagement.
Price (and advanced content) TBD
CET Modules (Content)
Session 1
Understanding Engagement

Definitions

Myths, Motivations, and Means

Engagement Principles

Session 2
Getting Your Board on Board
Are You Ready?
The Engagement Process: Planning, Preparing

Session 3
The Engagement Process: Partnering
Mainstreaming Engagement Pt. 1

Session 4
Mainstreaming Engagement Pt. 2
Working with Communities: What You Don't Know

Session 5
Working with Communities: The Pursuit of Equity
Conclusion
The trainings will, of course, evolve as we get more experience in the process and the needs of the field. If you'd like more information contact us at info@artsengaged.com.
Engage!
Doug
Photo:  
 Some rights reserved by Bestindiaedu.com