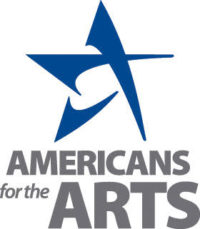 On May 23 Americans for the Arts released its new Statement on Cultural Equity. Before going any further, let me acknowledge that I'm a white guy of a certain age and have no expertise to comment on it. Nevertheless, I'm vitally interested in this. My interest is based on 1) a deep personal conviction about the issue and 2) an awareness that without embracing substantive steps toward equity and making real changes as a result the nonprofit arts industry can kiss its future goodbye.
As I have observed in previous posts, AftA's annual conferences have dealt with issues of diversity, inclusivity, and equity with increasing breadth and depth over the last few years. I applaud the step of formalizing and publicizing a commitment to supporting equity in our field. As with most things, the proof will be in the actions and results, but there is something powerful in making a public statement about any topic. Backsliding becomes much more difficult. Halfhearted measures or lack of follow through can (and will) be readily observed and pointed out.
Anyone can read the statement and I won't rehash it all here. Let me simply highlight some of what to me are the most significant portions of the statement. The statement's definition of cultural equity holds that its purpose is to "ensure that all people are represented in the development of arts policy; the support of artists; the nurturing of accessible, thriving venues for expression; and the fair distribution of programmatic, financial, and informational resources." [Emphasis mine] That "fair distribution" clause is the one that will cause the most upheaval. The path from here to "fair," as well as arriving at a definition of "fair," will be fraught with difficulty.
The statement goes on to acknowledge some realities that affect the work. Most importantly, that "there are systems of power that grant privilege and access unequally such that inequity and injustice result." For most who have spent even a moment thinking about equity, this is a "Duh!" statement. Nevertheless, a national legacy institution (50-years-0ld qualifies for "legacy" in the U.S.) is laying that out there as the first item in this list. The elephant is over there folks.
The internal tasks to which AftA has committed itself are laudatory. Certainly, pursuit of cultural competency throughout the organization is an essential first step. The other two items on the list are real "rubber hits the road" tasks: "Acknowledge and dismantle any [internal] inequities" and "Commit time and resources to expand more diverse leadership." The former can only be fully vetted by staff internally and, to a somewhat lesser extent, by stakeholders. The latter, which is an issue of huge proportions throughout our industry, will be readily apparent to anyone reviewing the staff list. Change in staff composition is one of the most intractable problems in our field.
The stated goals for the field are more modest, acknowledging that AftA is not in a position to effect change in other organizations–raising awareness and advocating for change. (It will have plenty of work to do internally, anyway.)
So my take on this is, "Good start, AftA." A couple of your commitments are (or should be) Big Deals. We are watching and rooting for you. Good luck!
Engage!
Doug