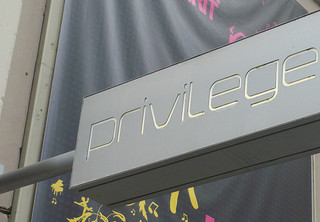 Stop me if you've heard this before. Someone says, "[X historically disenfranchised group] should stop complaining. They have way more privileges than I do." When thus confronted, I have had to resist the visceral impulse to leap across a table to strangle the speaker, knowing that would be counter-productive and, I guess, felonious.
I do understand that on an individual level it's very difficult to see systemic privilege if you are the one benefiting from it. It's like fish not recognizing water. But it is also nearly impossible not to see it if you are suffering from lack of it. I've written about the issue of privilege on numerous occasions, but the recent conversation around paid versus unpaid internships presents an opportunity to understand privilege's invisibility and to understand the issue on the systemic level in ways that may be less inflammatory than some others.
For years as an academic I supervised internships for students. In the beginning–the mid-1980's–my college even insisted that internships be unpaid on the theory that the school did not want to give college credit for jobs. While that changed over time, the default assumption continued to be that internships would be unpaid. This increased the number of internship opportunities by orders of magnitude and valuable experience was gained by many, many students who would probably not have had them otherwise. For the record, the internships I supervised were almost exclusively with nonprofit organizations.
Yet students who had to work during the academic year and summer to pay bills–in other words, they did not have access to outside funds for tuition and living expenses–could not take advantage of these opportunities. The recent discussions of lack of diversity in arts organization's staffs has identified this barrier to field experience as one significant factor. While I had been subliminally aware of the fact some students had trouble finding internships for this reason, its full impact had not been in the foreground of my thinking until the last few years.
No one set out to create career barriers for students who did not come from families of means. It was simply result of focusing on maximizing the number of opportunities. Nevertheless, unpaid internships were impossible for some students to undertake. This was a roadblock for them individually and made it more difficult for the field to benefit from their perspectives.
This is not an issue of race, clearly. It is one of economic status. But factors existing without an intent to discriminate can still have deeply negative impacts without being visible to others. That is the essence of systemic privilege.
Engage!
Doug
Photo:
Some rights reserved by Dr Stephen Dann