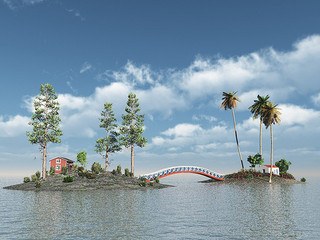 The root of effective community engagement is a sincere desire, steeped in humility, to be of value. All of the "how's" proceed from there. The humility required does not stem from any question about the value of art or of the work that an organization presents. Rather, the humility rests in awareness of how much is unknown about the needs and interests of a community with which little or no relationship exists.
The process of community engagement, of developing relationships with communities, is relatively straightforward, like that of nurturing a new friendship; but it is often most like one in which the individuals are near total strangers at the beginning. That said, there is a fairly straightforward outline/template of how to proceed. It is the details of the conversations that will be unique in each circumstance.
With new communities or with ones with which there is only a short-lived history, "getting to know them" is job one. Conversations should probably begin very simply with something like this:
"We want to help and we know we don't know how."
In a new relationship when an arts organization says that, the responses will likely run somewhere along a continuum from disbelief to wariness to curiosity, depending on the nature of any contact the community has had with art or arts organizations. This is an especially difficult obstacle to surmount if previous experiences have been negative.
The potential community partner will likely have little experience with the arts. The next step in the conversation is not "What do you want?" (As has been discussed here numerous times before, they will likely not have any significant depth of knowledge of art.) That discounts the organization's expertise in the art's history and repertoire. Instead, guide the community with this proposition:
"Don't think about the arts. Tell us about your interests and concerns. We'll try to figure out how/what we can do to help."
The series of conversations addressing this is the time-consuming element of the process. Trust must be built before much real sharing, especially of concerns, can take place. If there have been negative experiences, this will be difficult; much less so if the community you approach has no history with the arts. Over time, listen to what the community says in response to this prompt. Eventually, there will be enough information that arts-based means of supporting the community will suggest themselves.
Finally, the arts organization should not overreach. It should not attempt to do too much too soon. Do nothing until a true relationship exists and there is clarity about how to proceed. And rather than striving to make a significant difference, start small. Simply seek to make some difference. Projects with greater impact best grow from small successes.
Engage!
Doug
Photo: Some rights reserved by visulogik