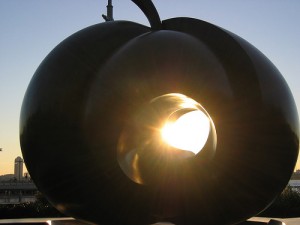 I continue to be thinking about basic issues for arts institutions. Here are some thoughts about core business.
There is a story–that I have always assumed to be apocryphal–of the dance company manager, newly hired in November, who observed that his troupe sold thousands of ticket and made tens of thousands of dollars with their production of The Nutcracker. His conclusion was that his audience loved lavish ballets by Tchaikovsky. The next year he programmed Swan Lake in December and sold no tickets.
This story must be apocryphal because no one in the dance world is unaware of the fact that Nutcracker is a cash cow and that that cow is a Christmas present to the company. Nevertheless, the manager's misunderstanding of his product, while unbelievable in this instance, does represent an extreme symptom of artcentricity, the tendency to be focused on art rather than the value art brings to people's lives or even simply the relationship between those people and the arts presented.
This gets me to what I believe to be true about identifying our core business. We have been wrong in imagining our work as that of product presenters. Our product only has meaning in its impact upon people. As the environment in which we work becomes increasingly hostile to the health of that product, we must focus on the people for whom our art can and should have meaning . . . and our relationship with them.
Our core business is as experience providers, experiences for those in the communities around us. For those of us tending the mission-focused not-for-profit arts vineyards that means experiences which foster personal growth or social bonding and bridging opportunities. These are experiences that serve the end of improving lives through the arts. Perhaps most of all we need to simply turn around and face the world in which we function rather than the arts we present.
Engage!
Doug
Photo:
Some rights reserved by shyuhan