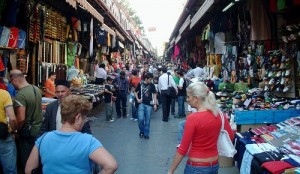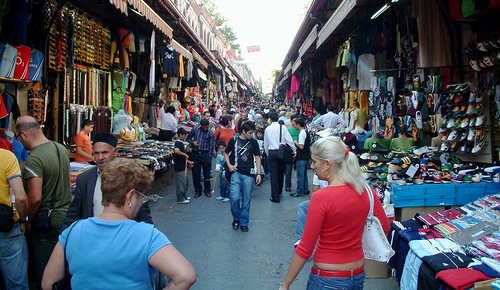 Talk about "where angels fear to tread." OK, I'm going to start a series of posts dealing with marketing from a community engagement perspective. I simply ask for a little forbearance.
I believe my difficulty is that people have in their heads so many different ideas about what marketing is. I began some of my early comments in this blog with what I now acknowledge to be a somewhat narrow (though largely unconscious) understanding that emphasized near-term sales. My thinking evolved (with "assistance" from others) to see that there was an important element of long-term relationship building that was essential to comprehensive marketing. In other words, marketing is way bigger than sales. That led me to one of my favorite posts, The Farmer and the Cowman, in which I waxed rhapsodic about the closely related mutual interests of marketers and engagers.
Now I wonder if I may need to do some more refining of my thinking. Trevor O'Donnell's February post Do Funders Think Engagement Will Replace Marketing? was a response to the considerable commentary regarding diversity. It was that post that made Ian David Moss say "I'd love to get him and Borwick in a room together!" That was interesting to me because Mr. O'Donnell has been one of my primary "assisters" (see previous paragraph) and I think we have over the last year or so found ourselves agreeing a lot about community engagement and marketing. And there is much in his post with which I do agree. However, a couple of things in it gave me pause, and they provide me an opportunity to explore my understanding of marketing further. One statement in particular needs some parsing. "[T]he role of marketing is to maximize revenue/participation by spending where the yield will be greatest." For me, there are two parts that I need to examine. First, what is the time frame for maximizing revenue? If it is, as in a for-profit corporation, near-term (like quarterly), then this seems more like a sales orientation. Second, when (if ever) can/should individual elements of an organization (programming, governance, fundraising, marketing, advocacy) be in service to the mission of the whole rather than to the specific charge of that unit if there may be a conflict between the two?
Simply composing the end of the previous paragraph gave me a bit of a headache. It contains the essential issue in nonprofit governance and management. It's knotty. (I am amused by the homonym.) In particular, answering that second question requires a clear understanding of the mission (good luck to us all) and the capacity to evaluate long-term vs. medium- and short-term considerations. I guess my amendment to Mr. O'Donnell's statement would be that marketing must maximize revenue/participation in ways that best serve the mission of the organization. Clearly, no nonprofit should seek revenue in ways that oppose the mission. And, of course, the means of marketing in the best interest of the mission is going to be in the eye of the beholder.
The other statement that was of some concern to me was "[F]unders who intend to broaden arts participation through giving would do well to understand the difference between community engagement and marketing. They're two very different things and to conflate them could have devastating consequences." If there is a significant element of relationship building to marketing and if at least an element of marketing is about long-term prospects, then I question calling them very different things. They are, to be sure, different. But this is a less significant quibble for me than the other one.
And, to be clear, the only reason I am focusing on Mr. O'Donnell's post is that before I began addressing marketing from a community engagement perspective, I needed to clarify for myself what I meant by marketing. His writing provided an excellent opportunity to do so. Given that, as I go forward, here are the premises on which I will build:
Marketing includes, but is not limited to, sales. At the same time, in the long term sales may be the principal indicator of success for marketers. (There will be others, like funding that results from reputation and relationships.)
Long-term relationship building is an important element of sustainability and can be a (not the) legitimate responsibility of marketing.
In a nonprofit organization, marketing–like all management elements–is in service first to the mission.
If you believe that immediate sales are the only responsibility of marketing, then the posts that follow will not be of value to you. If not, or if you are not sure, there may be something worthwhile to come.
Phew. I'm exhausted.
Engage!
Doug
Photo:
Some rights reserved by eldan