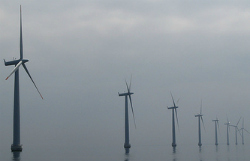 I am sorely tempted to simply post the link to Art Works' blog post about Omaha's Bemis Center for Contemporary Arts–Artists-in-Community at the Bemis Center for Contemporary Arts–and call it a day. I'm tempted, but in spite of what some of you might wish, I won't succumb.
The Bemis Center is clearly an arts-centered entity. Its mission is:
The spirit and programs of the Bemis Center for Contemporary Arts are based on the conviction that exceptional talent deserves to be supported. Our practical commitment to this belief is achieved by providing well-equipped studio spaces, living accommodations and a monthly stipend to artists who are awarded residencies. These artists come from around the world to work within a supportive community of like-minded people. The atmosphere and environment offer an ideal situation for creative growth and experimentation and encourage artists to confront new challenges.
And yet, the Art Works blog post is about substantive community engagement work by its resident artists. "To date, the Center's Community Arts Program, through those resident artists,  has benefitted more than 600 individuals in the Omaha-Council Bluffs metro area. According to Holly McAdams, who oversees the project, 'Over 500 of these individuals are at-risk youth, 50 are women breaking the cycle of substance and/or domestic abuse, and 15 are senior citizens.'" What gives?
MCADAMS: When you think of an artist residency, you may think of an artist squirreled away in a studio out of reach of the daily distractions of life. And while it is true that solitude and time to completely focus on one's work is a significant part of any artist retreat, there are also many artists who—as part of their practice— want to engage with the community that is hosting their residency. To that end, Omaha, Nebraska's Bemis Center for Contemporary Arts has partnered with local social services agency Heartland Family Services to create opportunities for its artists-in-residence to work with the local community in deeply meaningful ways.

NEA: How does this collaboration fit with Bemis' core mission?

MCADAMS: The program emphasizes the impact of community engagement on artists' studio practices. For artists interested in directly engaging the greater community in their creative process, the program offers access, time, and support to build relationships and develop processes through impactful two-way engagement.
In addition to experience in engagement, working outside of the traditional arts bubble expands the metaphorical palette of artists (new approaches, new thinking, even new genres) and can, in some instances, provide access to new income streams.
The list of specific projects cited in the interview is broadly diverse and fascinating including, as cited above, projects addressing substance abuse, at-risk youth, child abuse, and senior citizens. I'll let you review those on the post and on their community arts web page. (Yes, this artists residency center has a community arts web page.)
Of course, none of this would have been possible had not the Bemis Center's board and staff seen the Center as a member of and contributor to the community. It begins with a vision that simple. But to be successful, it must begin with that vision as primary, not the hope that doing good will somehow raise visibility, increase donations, or yield more successful grant applications. It will, but to work sustainably, the priorities need to be right.
Engage!
Doug
Windmill Photo:
Some rights reserved by m.prinke