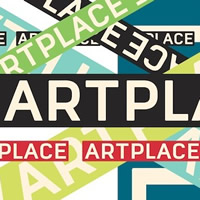 The discipline of Economics studies and describes the allocation of scarce resources to competing ends. In other words, economists explore how individuals, collectives (aka, businesses), communities, societies, and civilizations decide where and how to spend their time, talent, and treasure — in a world where each of those things is in limited supply. #
Some economists study this so they can describe, model, and even predict how these complex decision systems will behave over time. Others study this so they can intervene in these systems, and influence their directions or outcomes. #
Foundations, individual donors, and public funders are therefore, essentially, economists of the second kind described above. They seek to change the direction of a complex system toward a specific end — generally toward more, different, or 'better' outputs than would exist without their intervention ('better,' here, could mean more robust, more vital, more accessible, more technically excellent, more aesthetically focused, or a thousand other things). And they, themselves, make choices about how to allocate scarce resources against competing ends — not just money, but focus, energy, civic discourse, and other such rare jewels. #
Which is why I always find it intriguing when a funder describes, in some detail, what kind of change they're looking for. A recent case-in-point is ArtPlace, in their release of their new set of Vibrancy Indicators. ArtPlace is in the business of fostering creative places through the arts. In the organization's own description, it is "a collaboration of eleven leading national and regional foundations, eight federal agencies including the National Endowment for the Arts, and six of the nation's largest banks to accelerate creative placemaking across the U.S." The new set of indicators describes how they will observe success in their grants and grantees, and what evidence will inform their future investment or philanthropic decisions. #
In short, their premise is that creative places are more vibrant places, and that 'vibrancy' is the thing to be observed over time. And since you can't generally observe and measure something as ethereal as 'vibrancy' directly — particularly in consistent ways across the country, and in ways that describe how it's changing over time — you need to define the things you would expect to see surrounding it, the proxies of vibrancy. These proxies should be readily available, and consistently so across your region of inquiry (here, nationwide), and offer some logical connection back to the actual thing you're hoping to observe. #
So, what are the proxies of vibrancy and their rationale, according to ArtPlace? #
Population
Vibrant neighborhoods contain a density of local population. Increasing population is an indicator of increasing vibrancy.
Employment Rate
Vibrant neighborhoods have a high fraction of their residents of working age who are employed. Increases in vibrancy are evidenced by increases in the fraction of the working age population who are employed.
Workers in Creative Occupations
Vibrant neighborhoods have higher than average concentrations of residents who are employed in the arts, writing, performing and other similar occupations.
Indicator Businesses
Vibrant areas have high concentrations of indicator businesses (businesses that represent destinations of choice for cultural, recreational, consumption or social activity).
Jobs
Vibrant neighborhoods have abundant local job opportunities. Increases in employment are an indicator of improving vibrancy.
Walk Score
Vibrant neighborhoods have many destinations within walking distance.
Mixed Use
Vibrant neighborhoods contain a mix of jobs and residences.
Cell Activity
Vibrant neighborhoods have relatively high levels of activity on nights and weekends and are places people congregate away from home and outside of regular 9 to 5 business hours.
Independent Businesses
Vibrant neighborhoods have more locally owned independent businesses.
Creative Industry Jobs
Vibrant neighborhoods have higher than average concentrations of workers employed in businesses that involve information, media, arts and creative endeavors.
The power of proxies is that they can focus attention and other investments in highly specific ways. The danger comes from that exact same capacity. My first reaction to these metrics is that they 
do
offer an interesting and useful lens on vibrancy, although they seem biased toward an urban flavor of vibrancy, rather than rural or ex-urban.
#
If I were a current grantmaker, I would be exploring these indicators carefully to see if they capture the kind of change I'm looking for. If I were a current ArtPlace grantee, I would be scattering to see whether and how I could move these metrics in the work I've been funded to do. #