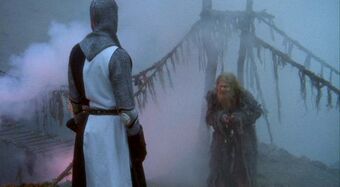 The amazing students in our Arts Administration program at the O'Neill School at Indiana University have requested an ask-me-anything day, and so here it is. Through the day you can continue to ask questions either in the comments section here, or on Twitter, and I'll do my best.
2:30 pm
What is the most valuable lesson you've learned as a parent?
I'll give a list: Be as good as you can, know you will never be perfect; let children explore; recognize when you have done wrong, apologize for it, but don't dwell on it, look forward and be better; take your children as they are, don't give them attributes you think you wish they had; be interested in what they say; understand that their world as a child is not what your world was, or what you wish it were; being a teenager is hard; be present.
Do you listen to Freakonomics radio, and if so what do you think of it?
I don't, although I read the book long ago. There are two ways to approach the weird stuff we see in the world: (1) look for an economic logic behind it that explains it, or (2) recognize it as a departure from the standard models of economics. I use (1) for markets, (2) for everything else. Freakonomics was mostly a way of using (1), which is useful, but which has its limits.
 It often feels like economics is used to explain a lot of things that are too complex to fully understand through economic theory. Yet, people still pull the line "it's the economy, stupid", for a lot of policy-based issues. Is the economy really the most important thing to consider? And if it isn't, how do you effectively explain that to someone who thinks it is?
I think there are two questions here. For the first, I think economics as a discipline is a really useful tool in organizing our thoughts: it let's us see how the decisions of all manner of different firms and people combine to give the outcomes we see, and to realize that complexity, that an event or policy choice in one place can have a lot of unintended consequences elsewhere. The economy is an abstraction, and when people say "it's the economy" generally what they mean is that changes in people's economic circumstances matter a lot to them. But everyone is affected differently – this morning the US had its worst rise in unemployment over a month ever, but that affects people in very different ways. As someone with secure employment who can work from home in a quiet setting, I have always to keep in mind that for many other people that is not their economic circumstance at all. When times are good, we have to remember that "the economy" refers to a specific set of aggregate numbers: the growth in the market value of output, for example, that does not include a lot of other important things: the health of our natural environment, the imaginative life, inequalities in opportunities, and quality of life.
Would you ever recommend arts administration students moving to Canada?  And if so, what areas do you think have the best opportunities?
Emigration is a very personal choice, with much to consider, if you are someone with a choice in the matter (keep in mind that a lot of official approvals are involved in such a thing). Here's what I would say generally about moving country: think about what matters in how you live your life, and what it would be like in the new country. If you would be materially poorer, are you prepared for that? You would be distant from home, are you ready for that? (especially think about this when you see how lovely it looks in New Zealand or Australia). If the job you moved for fell through, what would your opportunities be like for picking up something else? (you wouldn't have much of a network at first). Are you prepared to be a "foreigner" (I lived in Australia for two years, and, with my accent, was always immediately tagged as being someone from away. Not always pleasant).
I am out of touch with the Canadian arts scene, though I do know just from following news that their cultural sector has been hit every bit as hard as in the US, and recovery will be slow…
Any advice for students graduating into today's economy (specifically as it's affected by COVID-19)?
Be prepared for an economy that will be slow to recover. Always be learning – if there are no jobs in the kinds of organization you had always hoped for, find something where you can pick up skills and experience that would be useful when things finally do start to open up in your preferred career. Keep talking with your classmates – on a practical level it keeps you in touch with the arts admin world, and, also, they are pretty cool people.
If there isn't a supply issue, why is it still so difficult to find toilet paper?  At what point will stores be able to catch up and keep it on the shelves?
It is a bit of a supply issue: for many goods there has been a shift from product shipped to workplaces, or service industries, to product shipped to retailers for sale for home use. The pandemic has been a big shift, which means it would take producers some time to adjust what they are doing (and remember nobody was sure how deep this crisis would hit).
You also had the issue of cascades in buying. "Hoarding" has been played up, but note that it only takes a hint of a shortage for non-hoarders to think "I had better stock up when I get to the store, since other people will be stocking up and I don't want to find an empty shelf." A way to reduce panic buying is for stores to limit amounts per customer, but always to make sure the shelves look well-stocked.
See also: Ramen.
Who is your favorite Beatle? (this a follow-up from an earlier question)…
Another things that changes over time, I will be unhip and say Paul: beautiful songwriting talent, revolutionized what a bass guitar can do in popular songs, a voice that can sing ballads, blues, pop, anything at all.
7:00 am
What was your favorite book as a young adult?
We had old editions of classics in the house, Dickens, Kipling, but the books I remember liking most were Robert Louis Stevenson – Treasure Island, and Kidnapped. I remember feeling the terror one would have on receiving the "black spot".
Any podcast recommendations on cultural policy?
I've not been a podcast person, generally, but I do like the discussions at That CI Podcast.
How do you approach strategic planning in an arts organization in a time of such uncertainty?
The standard three- to five-year plan is simply not worth doing right now. Nobody Knows Anything about how long the dangers of the pandemic will last, the pace of economic recovery, or long-term changes in what audiences want. And so now the focus is on making prudent decisions about weathering the storm – keep the ship afloat, don't worry about the destination for which you had hoped to set sail. Be good to your employees, communicate with your audiences and donors, be a helpful part of your community, don't rush into programming decisions you may not be able to fulfill, or that make no economic sense under the conditions.
What about pricing if you move content online?
This is tricky since you are launching something that is new, but not entirely new: people in your community know you and what you do. So, if you are a resident theatre company, your audience is probably familiar with your work (I don't imagine a huge audience for regional theatre outside of its traditional region), and the quality of production. Charging something is not out of line, and can be combined with an appeal that for anyone to see the show at all you have to be able to pay your bills.
What is your go-to family dinner recipe?
I found an Indonesian chicken recipe with green beans, soy sauce and red chile paste, peanut butter, honey and lemons, green onions and peanuts on top, that gets universal assent when I make it. And it's hard to do wrong.
What is your favorite job you have ever had (aside from O'Neill Professor and MAAA Program Director)​?
For two years I took leave from academia to work as a Senior Policy Advisor to the Cabinet of the government of the Canadian province of Saskatchewan. I worked with very smart people with different sorts of expertise and dispositions, and learned a great amount about planning and strategy from a great leader of the team. It was twenty years ago, but my teaching is still very much affected by what I learned at that time.
What is your favorite band?
Still, fifty-six years later, The Beatles. My favorite album changes over time, but right now it would be Rubber Soul.
Do you still play/write music?
Yes, especially now with all this home time. I've spent the past years mostly playing acoustic guitar, but lately I have been playing more bass. I finally got myself the electric guitar I've always wanted, a Fender Telecaster, and so, for now at least, play along with records. When all this is done though? I want to get back to playing live. A couple of us from O'Neill play Friday happy hours at an outdoor pub when the weather is nice, mostly old folk tunes (the ones I sing heavily Neil Young-weighted), and I really enjoy that – will be nice to get back to it. But I would absolutely hitch up with a rock and roll band as well if I can find one in town.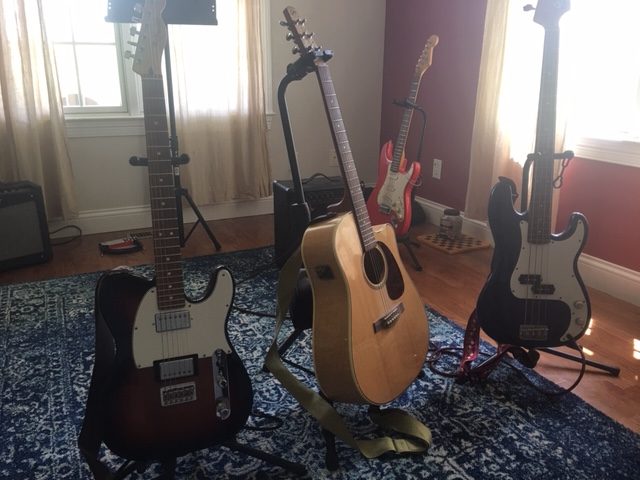 I would like to write more music, and have been browsing online for low-tech eight-track recording devices to try out some demos. When I was in 11th grade we composed our own high school musical, but alas that's the pinnacle of my songwriting career to this point. I'm good with tunes; too self-conscious about lyrics.
Tell us a story about how you've used economic principles to solve a simple life problem.
All my students learn about the sunk cost fallacy. But avoiding it is so much easier said than done! We hate abandoning things where we have sunk costs even when we know continuing onward fails to pass the marginal benefit v marginal cost test. I get that, and so try to avoid being one of those economists who think that everybody who doesn't live their lives by the principles they learned in Econ 101 is completely daft.
But I try my best. A good example is taking the losses from making deposits on trips when it is clear that the actual travel costs, not including what has already been sunk, will exceed any benefits.
What is the hardest job interview question you've ever been asked?
I had to think about this one. I once had an interview for a faculty position, probably the most disastrous day of interviews I have ever had in my life (needless to say I didn't get the job) where a professor asked me: "do you know what research is?" I sort of did that thinking-face emoji for a sec, but really did not know what he was after. I mumbled something about trying to advance the state of knowledge blah blah blah.
What he later explained to me was that what he hoped I would realize is that research is the slog of getting things written up and submitted for publication, accepting rejection, or calls for major changes and revisions, and knowing that if you really want to have an impact you need to stick to it through all the inevitable frustrations. That there is no value in being a walking encyclopedia (his words) if you never actually go through all the tribulations of getting your work published.