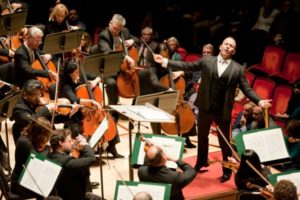 In my last post I wrote about cost disease, the powerful analysis of economic shifts that results from labor-saving technological change occurring at different speeds in different sectors of the economy. This is an addendum: cost disease explains some changes in costs and prices, but not all of them. It explains why school districts struggle to attract teachers and balance budgets, but it doesn't explain why it costs so much to attend Wellesley. It explains why it's hard for high schools to find bands they can afford to perform at school dances, but doesn't explain why the Philadelphia Orchestra has an annual budget of $46 million.
What are the differences?
The markets for teachers, and for local dance bands, are competitive – many sellers and buyers, none with much market power. People will only enter those professions (teaching, live performance of dance music) if the pay (and conditions) match those of other professions that are available to them. As wages rise everywhere else, so they must rise for teachers and local musicians to attract anybody at all to the job. For those who would hire them, they have to find some funds to do so, and that will become increasingly difficult as wages rise. That's pure cost disease.
But elite schools and arts organizations are in a different position: their status gives them a product with very high demand, expressed in terms of what people will pay and what they will donate. As nonprofit organizations, they have to spend – eventually at least – what they take in. But they are able to take in much more than the market cost of doing what they do; this leads to what economists call rent. And the organizations capture that rent by finding innovative ways to use up all those funds. Cost disease will explain a part of their costs – professors' and cellists' salaries will need to rise with the rest of the economy, after all. But it doesn't explain all of the cost increases, which in elite nonprofits arise from rents. Their costs are determined to a large degree by their revenues.