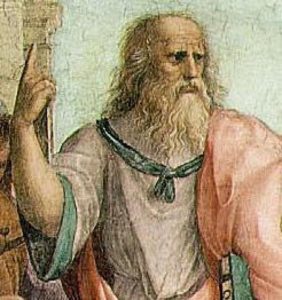 It's an evergreen story: great books are removed from a school's library because a few parents have complained about their being unsuitable for children. Today it's two American classics: To Kill a Mockingbird, and the Adventures of Huckleberry Finn. From Reason:
Marie Rothstein-Williams, a white parent of a biracial high school student first raised objections to the books' presence in school libraries and classrooms at a school board meeting last month, saying:

"I keep hearing 'This is a classic, this is a classic.' I understand this is a literature classic but at some point I feel the children will not or do not truly get the classic part, the literature part — which I'm not disputing this is great literature — but there is so much racial slurs in there and offensive wording that you can't get past that."

WTVR also quotes Rothstein-Williams as saying, "Right now, we are a nation divided as it is." Another Accomack County parent reportedly worried that because the slur can be found at a book in their school, students will "feel that they are able to say that to anybody" and thus the books should be removed.
The reactions on my news feeds are, well, just what you would expect, with equal scorn on the parents, and on the school board that will temporarily remove the books until there is a full hearing on the matter. The approbation is from liberals and conservatives alike (though the language they use differs: conservatives complaining of "political correctness", liberals complaining of the sheer stupidity).
If you've been following arts news feeds the past month or so you'll know that the flavor of the month in the instrumental-justification-of-the-arts is empathy: museums and theatres and music are all going to work to foster empathy in this divided nation. It's not a view I share, but here's me having a go at this empathy business:
All parents I know, every single one of them, puts some sorts of controls on the media, whether high art or low, that their children consume. I live in a progressive town. Around here, parents who let their five-year olds play Call of Duty face significant approbation. Game of Thrones is out-of-bounds for youngsters. Furthermore, it is expected that parents and schools will try to foster "healthy" ethics and values, and tastes in the arts. This website is full of calls for the importance of arts education in schools, but that call is not for a free-for-all in whatever music or entertainment students want to consume. It is to be directed at cultivating some tastes over others. When it comes to what poetry we want our children to consume, we all have a little bit of Plato in us, whether we openly recognize it or not.
And so, when we consider Ms. Rothstein-Williams of Accomack County, let's acknowledge that it is not that she is a censor and we free-thinking intelligent worldly people are not. It's that she is making a claim about a couple of specific works, for a specific reason, that we don't happen to share, even though we might think there are other works that would indeed be inappropriate for the school library or classroom. And in that light, the discussion ought to turn not on censorship per se, but on the consequences of teaching these particular books to schoolchildren. And for those who think the books are fine to teach (and I am one of them), some empathy with her position, and that of her son, is in order.