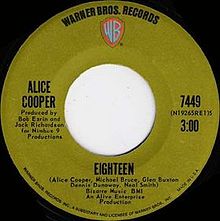 The Italian government has announced that it will give all eighteen-year olds, on their birthday, a €500 voucher to spend on books, film, music or theatre. The Independent reports here, and The Atlantic here, which says:
The initiative "reminds [youth] how important cultural consumption is, both for enriching yourself as a person and strengthening the fabric of our society," the Italian parliamentary undersecretary Tommaso Nannicini said in The Local.
I think cultural vouchers are an interesting idea: they fund the arts by giving directly to arts consumers rather than to the organizations and artists that would produce the work. The presenting organizations are reimbursed by government according to the vouchers redeemed at their shows. It raises interesting questions about who decides where public money for the arts ought to go. But …
I can't cheer this policy, whether vouchers are a good idea or not. The Italian economy is in pretty bad shape. Its banks are on the edge of collapse, its government debt is one of the highest in the world relative to its GDP (i.e. its ability to finance the debt), and the economy has been stagnant while the rest of the world recovers from recession. Giving this kind of money away on arts vouchers does not suggest a government that is serious about grappling with genuine fiscal problems.
Artists do not do well in a collapsing economy. Greece might have more public arts funding per capita than the UK or Canada, but that doesn't mean artists have it good there. When I visited Portugal a few years ago, another country with reasonably generous arts policy, the artisans I spoke to were in bad shape, saying no one had any money to buy their wares.
And this is why I think arts policy people get too wound up over what political parties promise regarding that small slice of funds known as 'arts policy'. It is the general state of things that has more influence on the arts – a stable economy, full employment, a strong safety net – than whether the arts council budget rises by 1% or 3%.