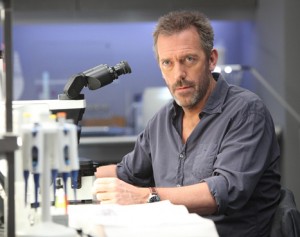 At The Clyde Fitch Report Duncan Webb has an interesting piece that looks into the future, and he sees chronic cost disease:
I first read Baumol and Bowen's The Economic Dilemma of the Performing Arts some 20 years ago, almost 30 years after it was first published in 1965. The theory was fairly straightforward: the problem in our sector is that because there are no productivity gains associated with the creation of the work (it takes the same time and energy to rehearse and perform a Brahm's Requiem today as it did when first performed in 1868), and because costs always increase over time and earned revenue growth is limited by a range of market forces, we are doomed to fall further and further behind, essentially forcing the more aggressive pursuit of contributed income just to balance the budget. And the problem is progressive, meaning that every year we fall a little bit further behind. This phenomenon has come to be known as Baumol's Cost Disease.

Every year, arts administration students dutifully read highlights from the book, debate amongst themselves, agree that cost disease is a problem and move on.
Well, yes I do make my students dutifully read about cost disease (though I get the concise version of Baumol and Bowen from the American Economic Review, 1965). But before we move on, some thoughts:
First, take apart the idea that 'costs always increase over time.' The origin goes like this: suppose there are labor-saving productivity gains in some sectors – let's generalize and call this 'manufacturing'. But such gains are rare in other sectors, among them the live performing arts. If average output per worker across the entire economy is rising (even though it is rising fast in some sectors and not at all in others), and if workers take a relatively constant share of the total production of the economy as income (capital owners get the rest, as their returns on investment), then wages must rise. But labor market equilibrium won't stand for workers of roughly equivalent skills, required training, and job conditions getting vastly different wages, so across skill levels all wages increase, including those in the slow productivity growth sector. The relative price of manufactured goods falls, because wages there are growing less fast than the rise in productivity and output (and that is exactly what we have seen in manufactured goods). The relative price of slow-productivity growth products rises, because wages are rising faster than productivity and output – these are the 'cost disease' sectors. But look at how many 'ifs' were in this analysis: I've only considered costs, not shifts in demand. I've assumed generally rising wages from productivity growth and a constant labor share of income, but if wages are stagnant across the economy, then no cost disease.
Second, let's take apart 'earned revenue growth is limited by a range of market forces'. But what are these 'limits'? After all, cost disease only occurs as a result of rising incomes in the economy. So, yes, wages are going up, but so is spending power amongst consumers. The relative prices of cost disease services are rising, but people can afford that, especially with so many other goods having become cheaper. Think of all the cost disease sectors that seem to do fine: hair stylists and other personal services, dentists, restaurants. Their relative prices rise, but the demand for their services also keeps up. So we can't just look at cost disease in orchestras – we also need to think about the demand side. Mr Webb recognizes this:
… there is now a convergence of challenges (you can call it a perfect storm if you'd like) that make Baumol's Cost Disease that much more toxic – namely, declining audiences for classical music (see the 2012 Survey of Public Participation in the Arts), growing reluctance of government to provide direct financial support to performing arts organizations, and increasing competition for private sector philanthropy for causes like the environment.
For orchestras it makes sense to think of philanthropy in the context of 'demand' – charitable donations are 'earned' in the same way ticket revenues are, and, as Henry Hansmann noted, we could just think of it as a form of 'voluntary price discrimination'. If demand, in all its forms, tickets and donations, keeps up, then 'cost disease' is simply the ordinary shift in relative prices we would expect from differential productivity gains across the economy.
Third, as Tyler Cowen once noted, it is restrictive to just look at live performances and say 'orchestras suffer from cost disease', neglecting all the ways that technology changes have benefitted the classical music sector: much improved, and much lower cost, quality of recordings and home sound equipment, distribution opportunities online, and through retail sales of cd's (no, I'm not going to write about Amazon today), lower travel costs for tours, and an ever increasing repertoire as new works are composed but old works don't, well, decompose.
Fourth, we need to distinguish between elite nonprofit organizations, that can use their brands and donor loyalty to gain significant revenues and turn them into higher compensation, and non-elite organizations paying the going rate for non-superstar musicians. Musician salaries at the top orchestras and opera companies have increased greatly because they can – the revenues are there, and the talent is able to capture those revenues in higher pay. There is some 'trickle-down' effect to mid-tier players and orchestras, but there we are more likely to see wage increases in line with the economy. Note when workers have little bargaining power, in fields where there are no superstars, cost disease translates into wages falling behind, and cuts in services (How is K-12 public education doing in your hometown? That's a pure cost disease industry with wages held in check, and so workers simply get tempted to move into other lines of work).
In sum: the theory of cost disease is an important insight into how costs and prices change across sectors. But the live performing arts cannot rely on it as the primary cause of their economic difficulties; there is too much else going on at the same time, and not all of it is external to the arts organizations, beyond their control. Sectors prone to cost disease thrive where they maintain demand for their services: that's the key.
UPDATE (December 8): An interesting take on this conversation between Duncan Webb and myself, from Adam Huttler, who looks to innovate means of distribution as the key.