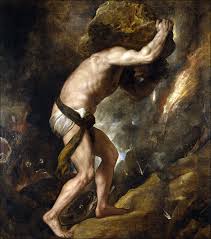 Going to a bar to watch basketball, for example. From the New Republic:
Nearly one-third of Americans plan to watch games at work this year, according to a survey from the consumer site RetailMeNot. One in five men said they'd go to a bar to watch at lunch.
But?
March Madness may actually be good for the economy—and for individual companies.
Go on …
Hotels and restaurants in the 14 cities that host games will gain the most, thanks to traveling fans cheering on their teams. But even businesses in non-host cities can benefit. That same RetailMeSurvey found that 28 percent of fans will spend $100 or more if their team makes it to the Sweet 16. They might spend it on new hoodies or hats—or, in some cases, on new large-screen televisions.
Sigh.