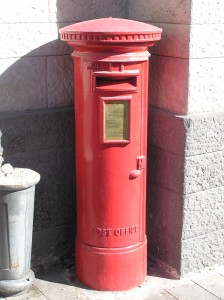 I will present a thoughful comment from my previous post in full, since it is worth addressing in depth:
Respectfully, so what if "many, many firms will approach government with the same claims" of job creation and economic impact? So what if every living organism announces what economic benefit they bring to the universe? Whereas you see in it something bad, mendacious or even destructive, I would argue that this is precisely one of the kinds of information we want. Note my use of the words: "one of the kinds." It should never be only metric by which we value, for example, the arts. But surely it should be one of them. To reject it, as you suggest in your final graph, is to knowingly amputate a good argument for the arts' existence.

Last time I checked, we live in an era in which threatening proportions of the population fervently believe that all things government-related are suspect, injurious, horrid, ridiculous. I say let's have as much sunshine as possible regarding what tax breaks and incentives our government (or the UK government) gives corporations and then let's do something directly addressing your assertion about the "false promise of economic impact studies": let's make the recipients of such civic largesse prove they really did create those jobs, really did drive that fiscal activity, really did generate that kind of difference to our society. If they did, why shouldn't we know? If they didn't — if the numbers are lies — why shouldn't we know that, too?

Your post implies the opposite — that we should "reject" economic impact studies, assume they're inherently flawed, propagandistic, products of wild, vivid imaginations or simply full of lies. I don't believe all are flawed or made of spin or conjured from whole cloth or made of Pinocchio-worthy whoppers. To "reject this method of analysis," as you call it, is really to play the ostrich when what we need is better reporting and better facts.

Economic impact is real. It is quantifiable. It is not, and it shouldn't be, the only method of analysis available to us, in or out of the arts. But to "reject" a method entirely — to characterize economic impact studies as the 21st century equivalent of Piltdown Man — makes no sense to me at all.
Let's focus on the single issue of how to deal with this method if every sector is claiming economic impact. In other words, for the sake of this post assume that the economic impact studies of various sectors that have commissioned them are generating accurate numbers.
There is a real cost to the economy in gathering tax revenue, over and above the amounts collected. When the government taxes earnings from work or savings and investment, it discourages those activities. We may have anecdotes about people who would not adjust their career decisions or number of hours worked or amounts of savings based on tax changes, but the empirical evidence is overwhelming that in aggregate the economy does respond. Economists refer to the losses from taxing work and saving as deadweight loss. This doesn't mean taxes are bad – there are valuable things government does that need to be paid for, and the benefits we receive from them more than compensate the deadweight losses of taxation. So this is not an anti-government position, or a call for minimal government, and I agree with the commenter that we must resist those who see everything the state does as a waste of money.
Now, suppose the government recognized that every sector has an economic impact. And so it would give grants to firms, nonprofit and commercial, in every sector as a consequence. We would all be poorer for it. We would experience the deadweight losses of taxation all so that the government could take that money and transfer it right back into the economy. As an analogy, suppose we adopted a policy of one day taking our loose change and moving it from our right pocket to our left, and the following day moving it back again, and endlessly repeating, but that each time we do this we spill some change on to the ground where it is lost. We would simply become worse off. The true economic impact would be negative.
The reason for giving a grant to a specific firm, or a sector of the economy, needs to rest on something other than economic impact. There must be something that makes the sector different from the others in terms of its public benefit, that makes it worthy of support. And this is the problem with the arts using economic impact studies, where the whole point is to show that the arts are not special, they are just another sector. I just don't see how that is effective arts advocacy.