New York's Metropolitan Museum of Art is being sued for strongly suggesting that its "recommended" donation for entry is in fact required of visitors. Associated Press reports:
'The museum was designed to be open to everyone, without regard to their financial circumstances,' said Arnold Weiss, one of two attorneys who filed the lawsuit on behalf of three museum-goers, a New Yorker and two tourists from the Czech Republic. 'But instead, the museum has been converted into an elite tourist attraction.'
In the New York Daily News, James Panero writes:
And the Met's suggested admissions fee has skyrocketed, further shaming museum-goers into paying higher amounts. Since 1992, the Met's recommended adult entry fee has increased 150% adjusted for inflation, from $6 (which is roughly $10 in today's dollars) to $25.
I will leave the question of "recommended" and "suggested" fees for another post. Here, I just want to consider the amount itself, which has "skyrocketed" to $25.
This is not a high price. Put aside how much it has increased over the past twenty years, since old prices are not what is relevant here. Instead, think of the current price as it stands. Admission is $25 for adults, $17 for seniors, $12 for students, and children under 12 are free. I can take my three children to see one of the greatest collections of visual art in the world for about the same family price as taking them to see The Croods this weekend. It would cost me less than a family lunch at our local Applebee's.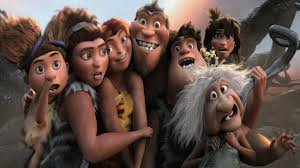 If I only consider the single adult admission, I can spend a full day with this collection for far less than the price of any show on Broadway, and most shows off-Broadway. It's roughly the cost of two movies, or two hardcover books (if they are on sale) or three paperbacks (ditto). It's less than the cost of the vast majority of seats for any professional sports team – all $25 will get you at Citi Field is a chance to see the Mets from the outfield at nosebleed heights, any other seat will cost you more. $25 will not get me to an ordinary concert with the New York Philharmonic. It can get me into the highest balcony for the Metropolitan Opera, but no closer. But $25 (the top price) will get me a full day up close with an astounding collection of art.
Furthermore, it is evident that people are willing to pay this price. The Met is not wanting for visitors.
I do not know how it came to pass that museums should be charging less for what they give to their patrons than other art forms.  Asking for $25 requires no apology.