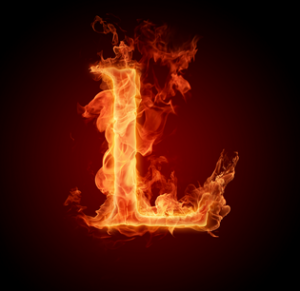 Learning.
Why do arts professionals object to using the L word when it comes to describing the audience experience?
That's one of the questions I take away from a recent five-week cross-country road trip, during which I visited (experienced) various arts organizations and met with a range of arts workers. I'll explore other questions (thoughts, musings, puzzlements, sparks) from my journey in coming posts, but this one has pushed its way to the top.
I've been trying to parse the unpleasant reaction—from a number of smart, seasoned arts people—to my use of the word "learning" to describe what happens to us when we experience a work of art. (By experience I mean when we are in the moment of reception inside the concert hall or the gallery and when we are engaged in interpreting that reception.)
On one level the answer is obvious: in our culture "learning" denotes mental work (over spontaneous reaction). And it connotes cold objectivity (over emotional intuition). Since the arts-going experience is supposed to be emotional, over-laying it with an educational term seems like a buzzkill.
But I hear the word learning differently. I take my cue from the philosophy and rhetoric of the liberal arts, an educational tradition celebrating and nurturing human freedom. The word "liberal" derives from the Latin word liber, meaning "free," the Old English word leodan, meaning "to grow," and the Sanskrit word rodhati, meaning "one climbs" or "one grows."
Here's a reflection on this equation between the audience experience and the values of the liberal arts from my book, Audience Engagement and the Role of Arts Talk in the Digital Era:
What do we want from our audiences? Beyond ticket sales and subscription commitments, what is it that we are seeking from the intimate exchange at the core of the artist/arts event/audience triad? For many arts workers, the answer is simple: We want to connect. We want our audiences to respond both emotionally and intellectually to our work. We want our audiences to happily partake in the nuance and complexity of our artistic endeavor. We want them, finally, to revel in this meaningful exchange between one human and another. I am reminded here of a passage from E. M. Forster's Howard's End in which the novelist equates the fundamental power of love to our ability to connect with the human activity that surrounds us. "Only connect!," Forster writes. "Only connect, the prose and the pas- sion, and both will be exalted, and human love will be seen at its height. Live in fragments no longer. Only connect." In his fine essay on the values of a liberal arts education, William Cronon muses on Forster's charge, noting that a liberal education is about "gaining the power and the wisdom, the generosity and the freedom to connect." "Liberal" in this context properly means of or pertaining to freedom. It also connotes dignity, honor, generosity, and bounty. According to educational administrator Christopher B. Nelson, liberal learning is distinguishable from utilitarian learning because it "helps us understand what a good life might look like, in order that we might live it well." To live well (that is, ethically and with full engagement), a liberally educated person must have the capacity to engage in Socratic self-examination, asking "Who am I?" in relation to the surrounding world.
The implications for arts audiences are obvious: Knowing oneself is a necessary first component of any engagement process, and understanding what a good life looks like—one filled with authentic human expression—is fundamental to the arts instinct in all societies.
Audiences too are liberal learners, engaged in a process of making sense of the world through their connection with the arts event unfolding in front of them and with the community that surrounds it, artists and fellow audience members alike. People who experience the arts as learners find opportunities for critical and imaginative thinking, learn how to exercise and defend their own aesthetic judgments, and revel in their capacity to feel, to think, to communicate, to wonder and ponder, to share, to listen, and, perhaps, to collaborate toward the common good.