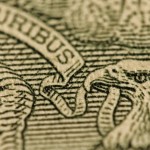 From one, many.
If I were writing a new constitution for audience engagement strategies, that's the motto I'd apply to our official seal. When it comes to interpreting a work of art, the notion that our goal is to work toward the one true meaning is psychologically, cognitively and culturally misguided. We should instead be celebrating the wide variety of meanings that surface when audiences are invited into the interpretive process.
The standard opposition to this line of thinking is that ill-informed audiences will champion sub-standard work and reject more daring, more aesthetically valuable work. That, left to their own devices, the general public will get it wrong. Look at Le Sacre du printemps, one might argue. Or Monet's "Impression, Sunrise." Or Ibsen's Ghosts.
But if we think about meaning making as an action, and if we think about that action as part of a wider network of human encounters, maybe we can adjust our perspective enough to acknowledge that we don't need to arrive at one true meaning. Instead, we need to participate in an experience-telling process. Social activist and educational reformer bell hooks reminds us that the opportunity to articulate and share personal experience "affords a privileged critical location from which to speak" without denying others the same. In this way, we avoid the trap of master narratives of authority "which privilege some voices by denying voice to others."
Avoiding the master (grand) narrative complex is a good idea, not only because grand narratives are by definition elitist, but also because the conversation is so much more dynamic when it is made up of a multitude of voices.
In the end, what is the danger of participating in a conversation in which not everything that gets said is brilliant, or fully informed, or in line with what the artist or the arts establishment intends. Back in 1913 some (admittedly extraordinarily vocal) members of the audience for the Rite of Spring got it "wrong." And here we are, still listening to it. Still dancing to it. Still interpreting it.
*Today's post is part of a series of ideas, quotes and short provocations collected under the "What is this Thing Called Meaning?" banner. Please check backward for related and contextualizing entries.