"What matters is not what happened but what people think happened."   ~Harold Pinter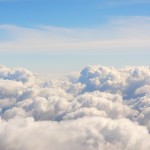 The human mind is always busy translating symbols (whether man-made or natural) in the external world. The Latin word translatio expresses the process beautifully. It means, "to carry across."
The human mind is also always looking for opportunities to integrate those symbols into a higher-order unity, in the same way that letters integrate into words, words into sentences, sentences into poems and novels and plays and arias. It is in these examples of higher-order unity that meaning not only takes concrete shape but also takes on its deep, satisfying, life-determining quality.
Art is the space that daily life cannot be. Metaphor is the communication that everyday language cannot satisfy. So when we talk about art, when we try to make sense of it for ourselves and for others, we land in a liminal space—a threshold, a place of transition, a place of not knowing but also of boundless possibilities for knowing and understanding. When it comes to the arts, meaning making should be pure of purpose. There should be no ulterior motives, no right and wrong, no best answer. There should only be the opportunity to explore, discover, and transform. That opportunity is an end in itself.
There is something quite beautiful about the power of the human mind to go its own way, along its own particular, peculiar, perhaps solipsistic route when it comes to making sense of the art we encounter.
How can we arts workers encourage our audiences to carry the meaning across for themselves? To sustain complexities in our dialogues about that meaning—to be comfortable with colliding truths and mindful about how sharing individual truths can lead to collective insight?
How do we encourage our whole community to stop asking: "What is the best art" and begin instead to explore, alone and together, what it means.
*Today's post is part of a series of ideas, quotes and short provocations collected under the "What is this Thing Called Meaning?" banner. Please check backward for related and contextualizing entries.