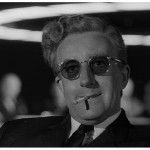 In a post from a few weeks ago I stated that the term "research" is often narrowly defined in the arts industry, at least that part of the industry controlled by funders and agencies. I argued for a broader definition of what constitutes data (big or otherwise). My data, for example, come from the historical archive and from a variety of contemporary narrative sources that provide information about the audience experience.
Then I went off to the Americans for the Arts conference in Nashville in search of more information about what I perceive to be the arts industry's latest infatuation: data driven decision making. What I came away with is a clearer sense of both why big data analytics are all the rage ("the new black," as one presenter put it) and why some really smart people are devoted to the cause.
Research analytics aren't a new agenda item for AFTA, an organization that by definition must continue to find ways to defend the arts as a viable slice of the economic pie. As AFTA VP of Research and Policy Randy Cohen made clear during several of the conference sessions, the strategic use of high quality data for funding and advocacy purposes is a necessity.
But what I learned in Nashville is that using data strategically to assess (and thus to better understand) our own functionality and purpose can be its own end game (thanks for Beth Tuttle for the chess metaphor).
Over the course of the conference I heard compelling testimony from a variety of quantitative researchers. First off, David Pankratz from the Greater Pittsburgh Arts Council convened a group of arts researchers for an early morning state-of-the-field discussion touching on several policy/advocacy issues, including troublesome territories such as how to better curate research for lay audiences (i.e., most arts workers).
During that session, Margy Waller of Topos Partnership spoke eloquently about the findings gleaned from the Arts Ripple Effect project in Cincinnati and left me with a better understanding of how data can be turned into compelling stories. And Sally Gaskill from the Strategic National Arts Alumni Project made some interesting points about the ways in which SNAAP data challenge our assumptions about the arts-training-to-careers trajectory in the U.S.
The next day I attended a range of sessions, many of which were fueled to some extent by discussions of data acquisition and interpretation. Of particular note was the Cultural Data Project social, where Beth Tuttle, Larry Bomback and Arin Sullivan impressed me with their commitment to developing standards for the cultural data field and providing affordable services for small arts organizations.
Amidst all this discussion in praise of the new era of data analytics, I also heard some compelling warnings:
The data craze threatens to put us into a "ready, fire, aim" mode of operation.
Many (most?) arts organizations see data analytics as a compliance task (in order to get funded) and thus don't authentically engage in the process.
Data literacy remains decidedly low in the arts sector. The task at hand is how to help arts workers "better purpose" the data they collect and, importantly, how to help them feel more comfortable weaving narratives out of that data.
That last concern leads me to a question still on my mind two weeks post AFTA. Is there a conversation going on within the arts industry about the ethical territory of data driven decision making? In my opinion, anyone who uses data to argue a point of view (from historians to arts advocates) has a responsibility to acknowledge the unavoidable subjectivity of turning numbers or other "facts" into stories. A well-trained historian acknowledges her role as narrator (and thus the inevitable subjectivity of any act of interpretation). How will arts workers acknowledge their own subjectivity when interpreting the coming tide of arts-related data?