New York City Ballet: George Balanchine's The Nutcracker / New York State Theater, Lincoln Center, NYC / November 23 – December 30, 2007.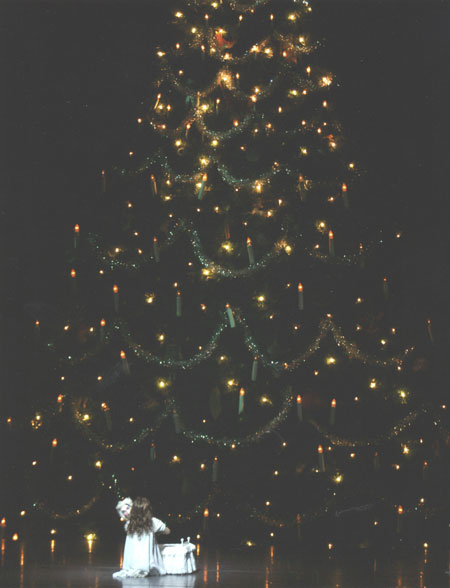 Marie and the tree from New York City Ballet's The Nutcracker by George Balanchine. Photo by Paul Kolnik.
The Nutcracker–in George Balanchine's version for the New York City Ballet, the most skillful, intuitive, and moving that I've ever seen–is an essay in contrasts, both physical and social.
The full article appeared in Voice of Dance (http://www.voiceofdance.org) on November 28, 2007. To read it, click here.