Continuing the not quite helter-skelter survey of recent recordings that we began last week, here are four more worth your attention:
Ted Rosenthal, Impromptu (Playscape). Rosenthal interprets classical composers' themes with respect, but he is not reluctant to add or subtract an element to make them work for improvisation. The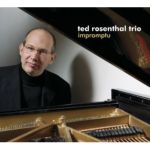 pianist, bassist Noriko Ueda and drummer Quncy Davis approach pieces by Bach, Schubert and Brahms as they would those by other revered composers—say, Monk, Ellington and Mulligan. Rosenthal found that only the main strain of Chopin's Nocturne in F minor suited the trio's purpose, so that's what they blow on. It becomes a gorgeous standard ballad from the Great Polish Songbook. Tchaikovsky's "June," the Barcarolle in G minor from The Seasons, has undertones of blues and parallel-hands passages reminiscent of Erroll Garner or Lennie Tristano. Rosenthal gives the Brahms Intermezzo in B Flat minor an overt blues treatment, with a lunging samba feel in the rhythm. The Schubert Impromptu in G flat goes from 6/8 to 4/4 and culminates in a stunning role reversal of the hands as Rosenthal plays the melody in the bass clef and decorates it with lightning runs on top. The trio also get their licks in with Mozart, Puccini, Bach and Schumann. This is not the tiresome foolery that used to be called "jazzing the classics." It is serious music making on substantial material, and it is great fun.
Regina Carter, Reverse Thread (E1). There are moments on violinist Carter's most recent CD that evoke Cajun music, Brazilian choro, Cuban danzon, even the feeling of an Appalachian hoedown. Carter's inspiration for this collection, hoedown perhaps aside, is from the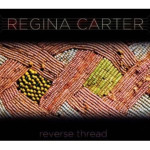 African sources of much music we often assume to be from South America or the Caribbean. She spent three years and part of her half-million-dollar MacArthur Foundation "genius" grant researching African music, traveling to the continent to immerse herself in it. The result is a dozen pieces with enormous variety. Most are interpretations of traditional music, or songs by composers from Kenya, Senegal, Mali and South Africa. Carter's composition "Day Dreaming on the Niger" blends into the flow of the African pieces. Yacouba Sissoko, a virtuoso of the 21-stringed Malian kora, is effective on five tracks, but the African atmospherics and the authenticity don't depend on him. Carter, bassist Chris Lightcap, guitarist Adam Rogers, accordionists Gary Versace and Will Holshouser, and drummer Alvester Garnett have absorbed the ethos and rhythms of the music. Through it all is the incomparably rich violin and imagination of Regina Carter.
Billy Bang, Prayer For Peace (TUM). In an album mostly of his own compositions, the violinist opens with Stuff Smith's "Only Time Will Tell." Bang and trumpeter James Zollar might be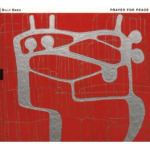 summoning the spirits of the seminal jazz violinist Smith (1909-1967) and his Onyx Club sidekick of the 1930s, Jonah Jones. The rest of the CD is redolent of the music Bang has made with Sun Ra, Don Cherry, the bassist Sirone and others in the avant garde, and of his love for John Coltrane. That is not to say that it is experimental or inaccessible. Even at its most daring, Bang's music has always had an engaging old-timey quality that he transmits to those who play with him, including Zollar, bassist Todd Nicholson, pianist Andrew Bemkey and drummer Newman Taylor-Baker, the band of young musicians he has employed for some years. The title tune, just short of 20 minutes, runs in a tranquil modal course that reflects the quest for peace that Bang has promoted with music since his experience in the Viet Nam war. Bang's danceable version of "Chan Chan," the Afro-Cuban anthem made famous by the Buena Vista Social Club, is among the pleasures here. The Finnish record company TUM lavished commendable care on the sonic production and packaging of this CD.
Jeff Chang, It's Not What You Think (Chee May). Chang came to the United States from Taiwan in his teens.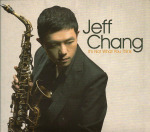 He studied at the New England Conservatory with George Russell, George Garzone and Steve Lacy, among others, and emerged a fresh voice on alto saxophone. His debut CD is impressive for his big sound, his broad conceptual range, the quartet's cohesiveness and the quality of his original compositions. In any given piece, Chang is likely to go from lyrical melody to mutual quartet improvisation full of risk and exhilaration. Fellow NEC grads pianist Carmen Staaf, bassist Kendall Eddy and drummer Austin McMahon are his empathetic rhythm section. Staaf's touch, subtle way with chords and firm time interact intriguingly with Chang's post-bop inventiveness.