Dr. Lonnie Smith, Spiral (Palmetto). Smith is a doctor in the same way that Captain Beefheart is a captain, but I'm willing to concede him the title because he knows how to make you feel good. Of the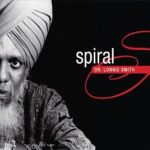 generation of post-bop organists who followed Jimmy Smith, he survived his near-namesake Lonnie Liston Smith, Don Patterson, Jimmy McGriff, Richard "Groove" Holmes, Shirley Scott, Jack McDuff and Jimmy Smith himself. At 68, he carries on the tradition employing the Hammond B-3 not only as a blues dynamo—although he is capable of that—but also caressing melodies, as in his title composition and an unlikely choice, the 1963 international pop hit "Sukiyaki," which he somehow manages to divest of its corn.
Smith exemplifies his tasteful treatment of song book standards in a medium-tempo stroll through Frank Loesser's "I've Never Been in Love Before," making thoughtful use of space to let the organ and the listener breathe. With Jamire Williams's drums roiling and guitarist Jonathan Kreisbserg playing ostinato patterns, Smith makes Rodgers and Hart's "I Didn't Know What Time it Was" an exercise in compelling forward motion. He flirts with ¾ time in "Sweet and Lovely" without fully committing to it. The resulting rhythmic tension develops a push that energizes his and Kreisberg's solos. "Beehive," with its buzzing air of menace, would be perfect for the opening credits in a Stanley Kubrick movie starring Jack Nicholson. Smith takes Slide Hampton's "Frame for the Blues" at a metronome pace of about 56 that would seem glacial if he and his sidemen didn't invest it with powerhouse oomph and blues feeling that make it, to these ears, the album's stealth piece de resistance.