Here is the new batch of short reviews —micro-reviews, perhaps—in which the Rifftides staff acknowledges some of the CDs that have attracted our attention lately. It would be impossible to hear all of every album that shows up. Even sampling a majority of them is a challenge. Evidence: these are some, only some, of the fairly recent arrivals. Whoever said jazz is dying hasn't talked to my FedEx, UPS and USPS deliverymen.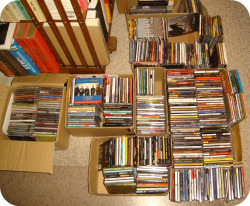 Pharez Whitted, Transient Journey (Owl). In his liner notes, Neil Tesser writes of trumpeter Whitted's playing, "the spirit of Freddie Hubbard hovers nearby." It certainly does. With his facility
and fat, even sound, Whitted does hard bop a la Hubbard to a turn. His own spirit seems to materialize most clearly in his slower pieces, notably the title tune and "Sunset on the Gaza". On flugelhorn, he is reflective in "Until Tomorrow Comes," with its samba inflection. Whitted's sextet includes a rhythm section of fellow Chicagoans. In the front line he has the masterly guitarist Bobby Broom and saxophonist Eddie Bayard, who is from Jamaica by way of Ohio and fits nicely into Chicago's tough tenor tradition.
Jacám Manricks, Trigonometry (Posi-Tone). A year after his stimulating Labyrinth (see the Rifftides review here), the young Australian based in New York divests himself of the chamber orchestra and pares down to a quartet, adding guest horns

on three pieces. The writing skills he displayed on the previous album are in evidence in the smaller context. Using trompe l'oreille harmonies, Manricks voices his alto saxophone, Scott Wendholt's trumpet and Alan Ferber's trombone to sound like a larger ensemble. "Cluster Funk," as audacious as its title, is a prime case in point. It has a beautifully shaped Wendholt solo. As for Manricks' own playing, it ranges from heart-on-the-sleeve lyricism in "Mood Swing" to a sort of post-Konitz earnestness in "Slippery" to bounds and leaps reminiscent of Eric Dolphy in, among other pieces, Dolphy's "Miss Ann." Pianist Gary Versace, bassist Joe Martin and drummer Obed Calvaire are the well-matched rhythm section.
Dino Saluzzi, El Encuentro (ECM). The venerable bandoneónista combines with the strings of the Metropole Orchestra in a suite that alternates languor and drama.
Saluzzi marinates four long tracks in the sadness and passion that characterize the Argentine tango tradition, accenting them with contrasting bursts of dance-like joy from his bandoneon. His saxophonist brother Feliz and cellist Anja Lechner—each with a rich, roomy tone—also solo in this beautifully recorded concert performance in the Netherlands. Any piece called "Miserere" obligates itself to carry the emotional weight the title implies. Saluzzi's "Miserere," with the profundity of his bandoneon solo section, meets the obligation. Like all lasting music, Saluzzi's work discloses new facets with each hearing.
Trisha O'Brien, Out Of A Dream (Azica). Ms. O'Brien sings in tune, swings lightly with a good time feel, understands the meaning of lyrics, chooses fine songs and doesn't scat. She and

producer Elaine Martone know how to put a band together. Lewis Nash is the drummer, Peter Washington the bassist. On piano is the sensitive accompanist Shelly Berg, who also did the arrangements. Ken Peplowski plays tenor saxophone on three tracks and has a peach of a solo on "Taking a Chance on Love." The songs are from what reviewers are required to call The Great American Songbook (anyone with a better name is welcome to submit it). That means we get Porter, Loesser, Berlin, and Burke and Van Heusen, among others. There are latterday entries by Joni Mitchell and Alan and Marilyn Bergman. In "Everybody Loves My Baby," Ms. O'Brien manages to be both sinuous and saucy, with Peplowski commenting on tenor sax and Washington in a walking solo right out of the Leroy Vinnegar playbook.
More reviews to come. Soon, I hope.