For 15 years before he moved to the US from his native Brazil in 1993, Jovino Santos Neto was the pianist and arranger for Hermeto Pascoal, whom Miles Davis is said to have called, "the most impressive musician in the world." Santos Neto lives and teaches in Seattle and travels to Brazil frequently, keeping up with developments in music there and maintaining his tie to Pascoal. His most recent trip was to join his mentor at a music camp in Ubatuba, on the coast between São Paolo and Rio de Janeiro. They were on the faculty teaching 25 or so professional musicians and advanced students, most of them from the United States. The participants pay as much as $2,000 tuition to improve their Brazilian music skills in lush surroundings.
(Photos by Lucia Grob dos Santos)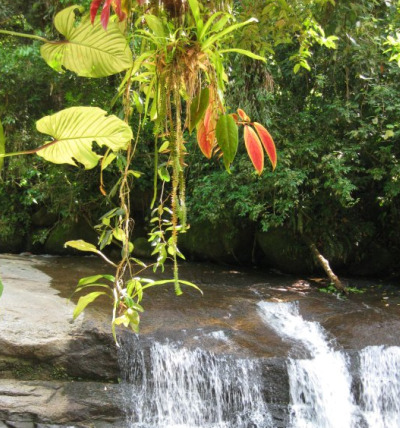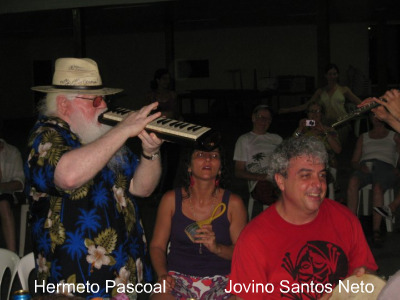 There are more photos from Ubatuba on Santos Neto's Facebook page.
Before his Brazilian trip, Santos Neto gave the world premiere of a new composition for piano and two flutes. His fellow performers at Symphony Space in New York were Tara Helen O'Connor (the taller of the two flutists) and Alice Jones. The piece is Agradecendo (Being Thankful).
To read a brief Rifftides review of Santos Neto's most recent CD, go here.