Several weeks ago, I visited the Dallas Museum of Art to see an exhibition of works by Jonas Wood (b. 1977) and to review it for The Wall Street Journal. (Here's the link.)
Wood's paintings–mostly–are striking. He makes landscapes, still lifes, interiors, portraits and various combinations of those genre. They have wall power. They are easy to like, with lots of color, conventional, pleasing images, I am posting several here.
Here's one line from review: " Using photographs and magazine pictures as source materials—sometimes just as they are, sometimes manipulated or made into a mélange—Mr. Wood (b. 1977) creates flat, graphic, realistic images with a dollop of Pop. He uses bright, appealing colors. He sometimes compresses or distorts the spaces, but not in a disorienting way—doors, windows, trees are just a bit misaligned. He makes paintings you want to hang in your modern home."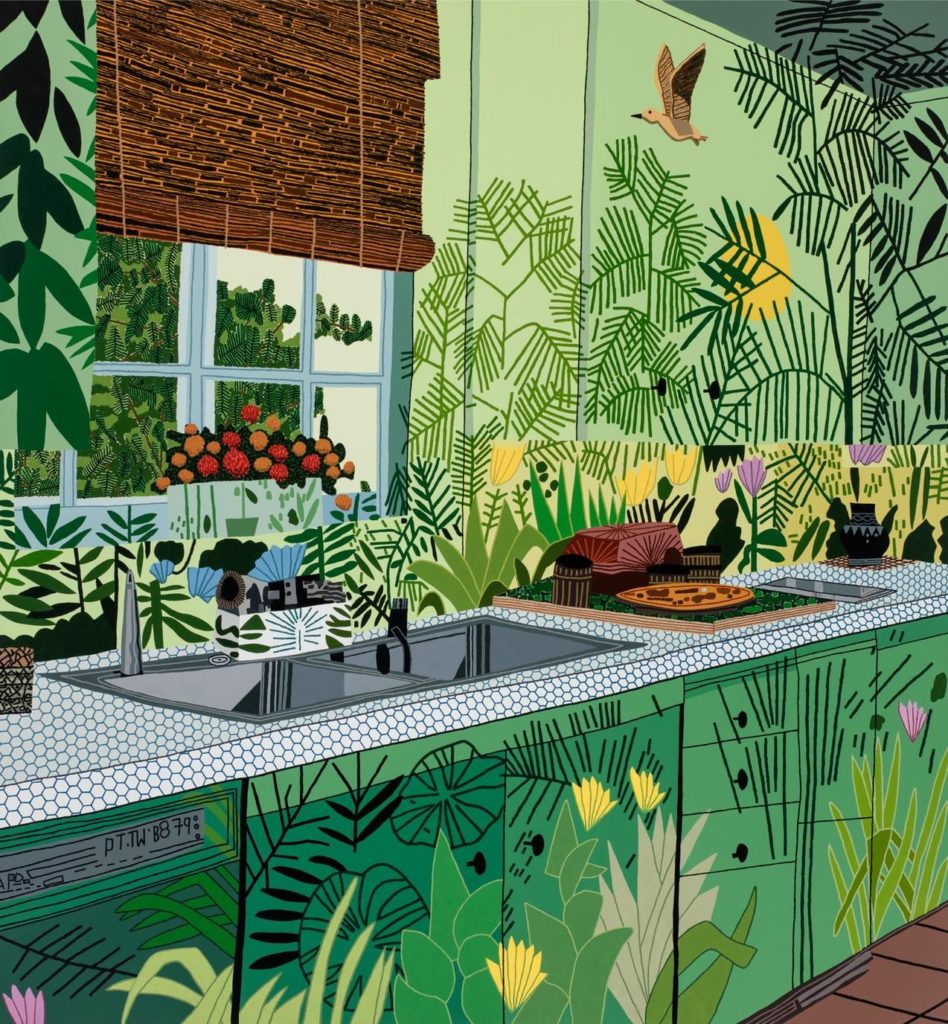 I liked them (mostly).
But Wood's work also troubles me, as does the origins of this exhibition. Again, quoting myself:
"He cites Alexander Calder as a major influence, and both "Ovitz's Library" and "Clipping E2" (2013) incorporate Calder mobiles. Other images, in pose or color or composition, refer to the work of David Hockney, Stuart Davis, Picasso, Rousseau and Vuillard, to name a few. Patterns repeatedly run through his paintings, as they did Matisse's, and Mr. Wood's "Clippings" series recalls both Matisse cutouts and Ellsworth Kelly plant drawings. Like Jasper Johns, Mr. Wood uses hatchwork—for example, to create the snow-laden tree branches of his lovely "Snowscape With Barn" (2017).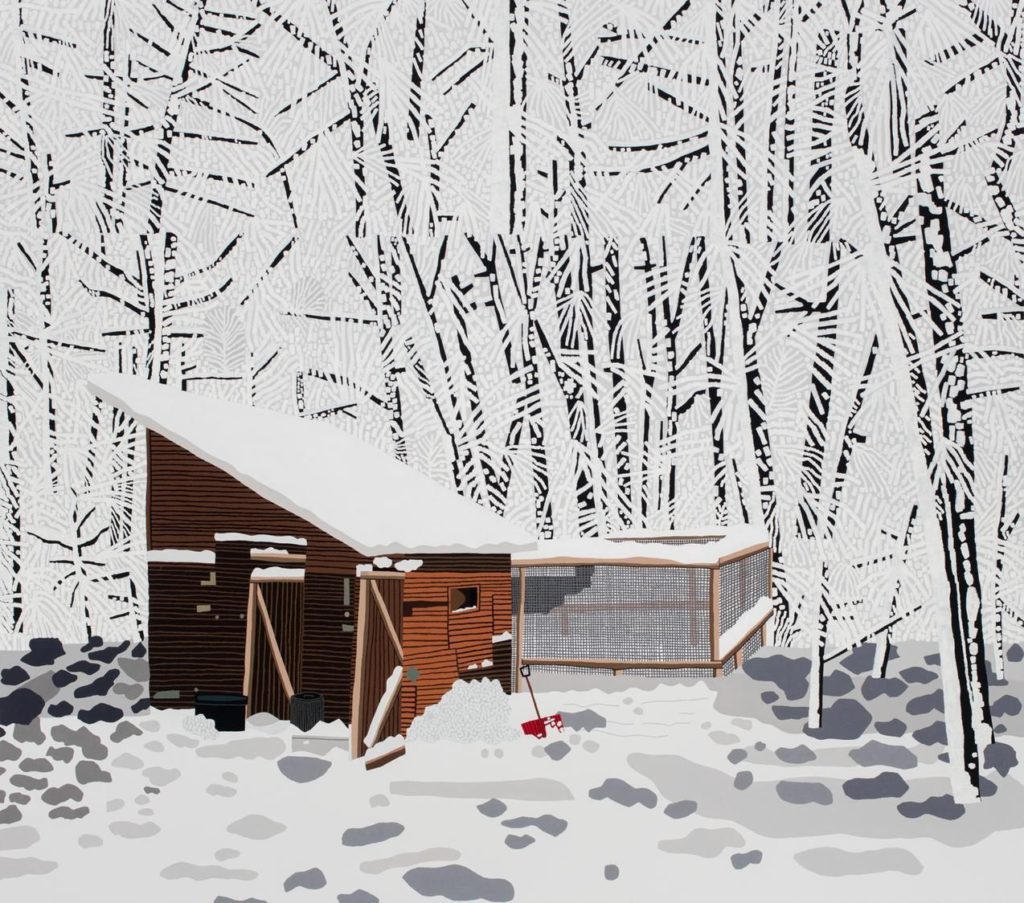 That painting also contains what may be his most brazen reach for greatness by association. In a famous story from 1832, as John Constable was laboring to enrich the colors of a nearly finished masterpiece at the Royal Academy, J.M.W. Turner upstaged him by adding a bright red buoy with one daub to his own almost monochromatic seascape hanging nearby. Could it be a coincidence that Mr. Wood plants a red shovel in his snow scene in about the same spot on his canvas as Turner's buoy?"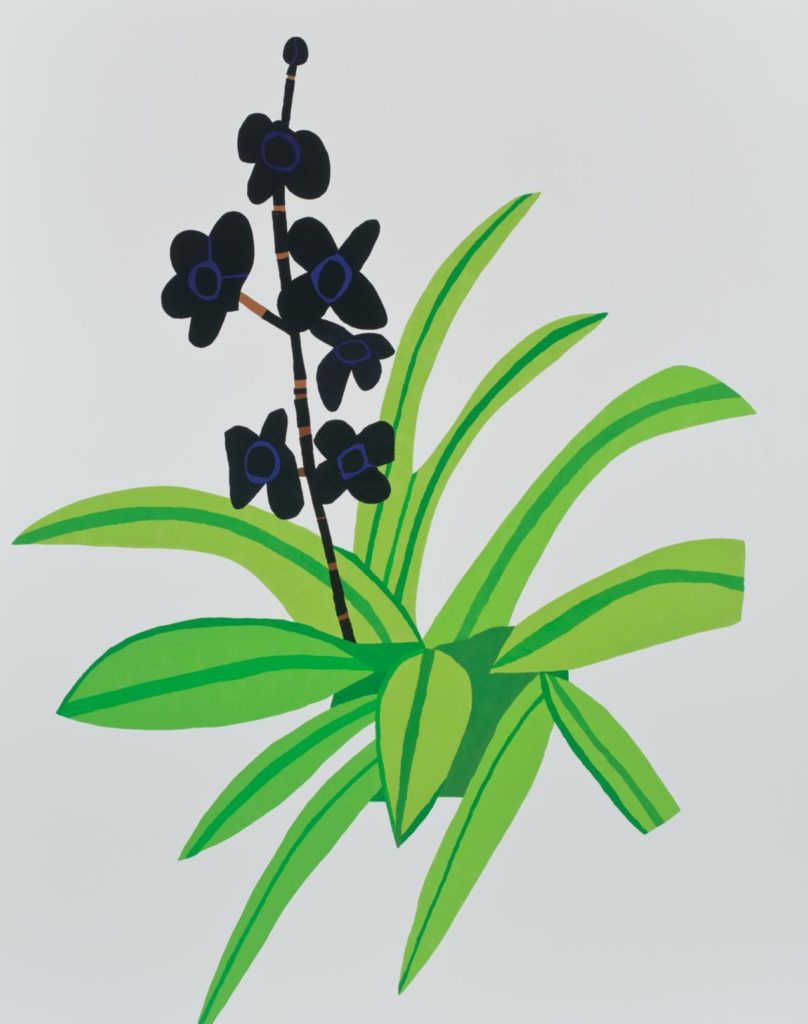 Just as troubling, why did Wood–of all the contemporary artists in the world–merit a museum exhibition after calling himself an artist for only a dozen years? The museums says its collectors (read "patrons" and perhaps "trustees") own his works. So do many of the prominent, billionaire collectors who lent their works to the show–Eli Broad, Aby Rosen, the Marciano brothers, Michael Ovitz and more. It did not hurt that his major New York gallery, Gagosian, was also willing to be a "major" sponsor of the exhibition. Not coincidentally, Gagosian "is pleased to present new paintings and works on paper by Jonas Wood" at its Chelsea gallery opening Apr. 24.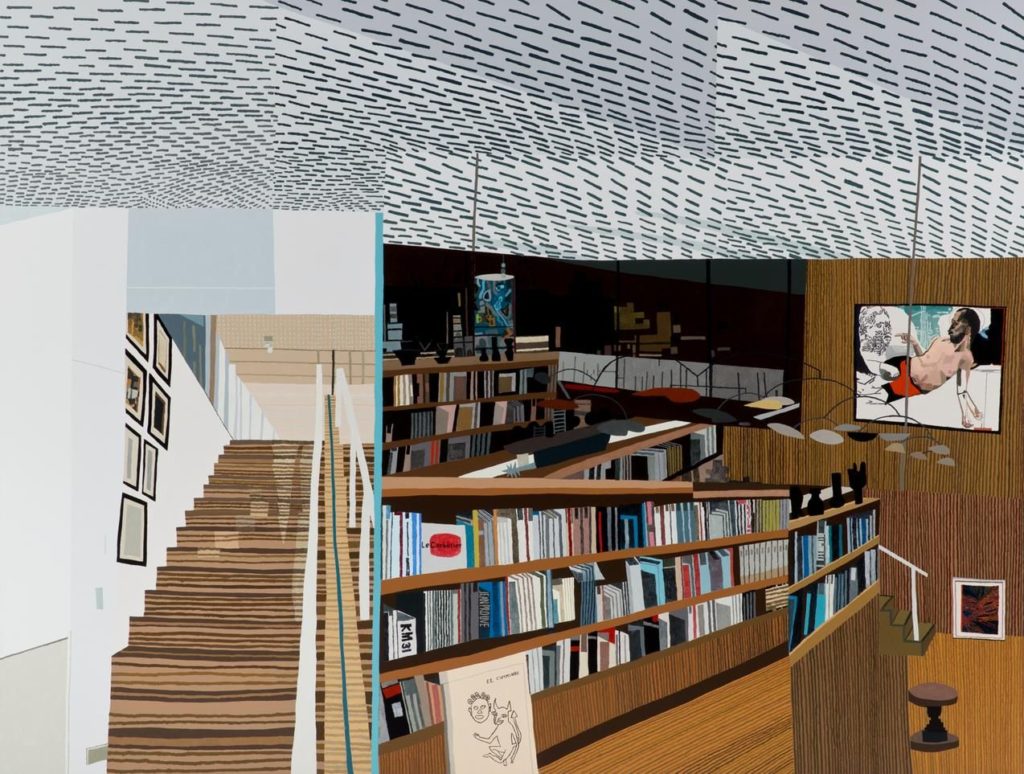 So, the "market" fix was in for Jonas Wood. But the whole thing makes me queasy. The museum is being used.