One day in December, Katherine Luber, director of the San Antonio Museum of Art, two curators and a museum trustee wandered around a rock yard in China that looked more like a moonscape than a landscape. They were looking for a gift–made by the nearby city of Wuxi, a sister city to San Antonio.
Months before, a delegation from Wuxi had visited the museum and Luber, prompted by her Asian art curators, had–essentially–wished for a large-scale scholar's rock from Lake Taihu, which is near Wuxi. The delegation head–the city's vice mayor–obliged and gave them one. Seven months later, they roamed the rock yard and found their rock–12 feet tall, 8 feet wide and 6 tons in weight.
You can read more about the backstory here in The Art Newspaper, in an short article I wrote that was published today. It gives more background about the history of collecting scholar's rocks, suggests where you can find large ones elsewhere in the U.S. (hint: not many places), and tells of upcoming projects with three Chinese museums that Luber & Co. forged while visiting China. Also, please click on that link to see a picture of San Antonio's rock (just remember to come back to read the rest of this post).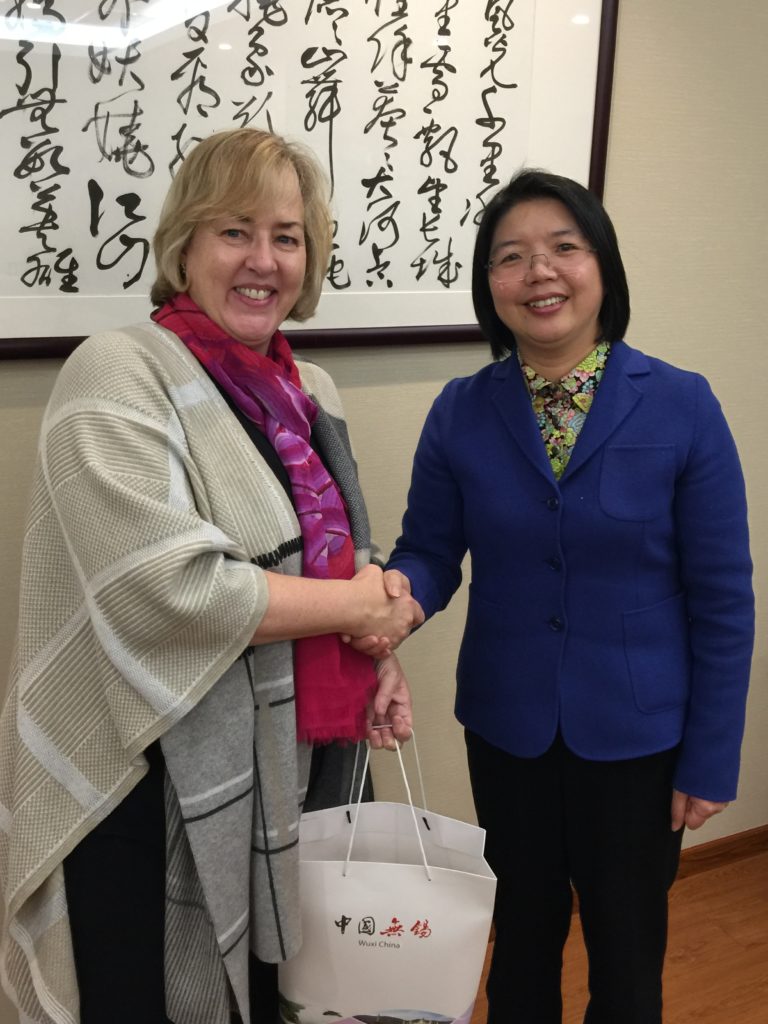 On a related note, Luber reports that every museum her team visited in China was really full. There were lines to get in and more lines to get into the special exhibitions. The Chinese, it seems, are really taking to museums–even though they are proliferating there. You may recall reports of the country's museum-building spree a few years back, as recounted here in a New York Times article that followed many others.
One doesn't often hear of such fruitful art connections from the sister cities programs. In fact, of San Antonio's half dozen sister cities, only Wuxi asked to visit the San Antonio museum last May on its visit. But as exemplified by its vice-mayor, Wuxi officials, Luber said, are "very interested in elevating the cultural profile of their city."