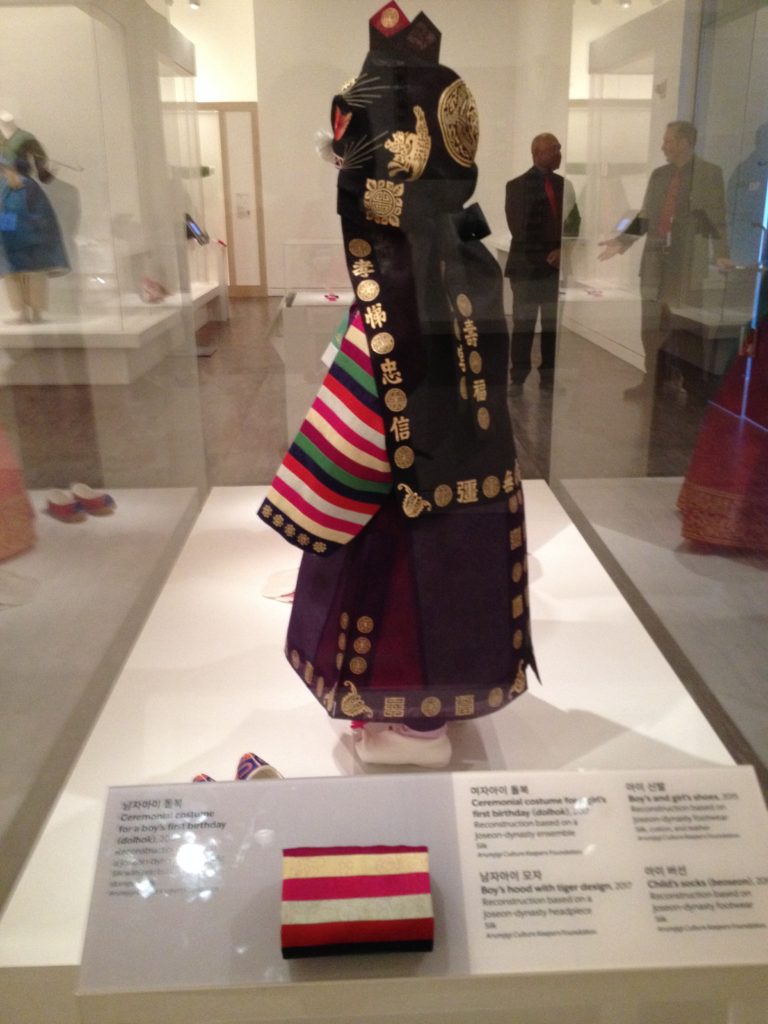 Yes, maybe. Vogue magazine recently wrote: "Couture Korea proves that in the often choked-up calendar of museum fashion exhibitions, there are still fascinating new subjects to explore that are fresh and full of feeling."
Couture Korea, on view until Feb. 4 at the Asian Art Museum in San Francisco, is an exhibition of more than 120 works, of both historical Korean fashion and modern reinterpretations of them. In setting up the show, the museum notes that this is "a moment when young Seoul-based designers are making the leap to the global stage and international haute couture is finding inspiration in Korean art and culture." (Certainly, Korean contemporary artists are doing that.)
I was in San Francisco recently, and stopped in. Some of the creations, which I've shown here, are truly beautiful. And it was well-installed.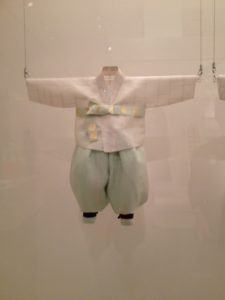 There was something else that I liked about the show. All the costumes are, as usual, encased in vitrines. Yet they they practically begged to be touched. So the Asian Art Museum attached, near the labels, little swatches of the fabric that visitors could touch–see the one at right as well as some below.
Now museums have had a lot of problems lately with visitors who do not know they can't touch most objects in a museum, so this may sound dicey. But I don't think so. I think it worked beautifully. Where possible–and I realize it's probably not for historical costume exhibits–this is an idea worth copying.