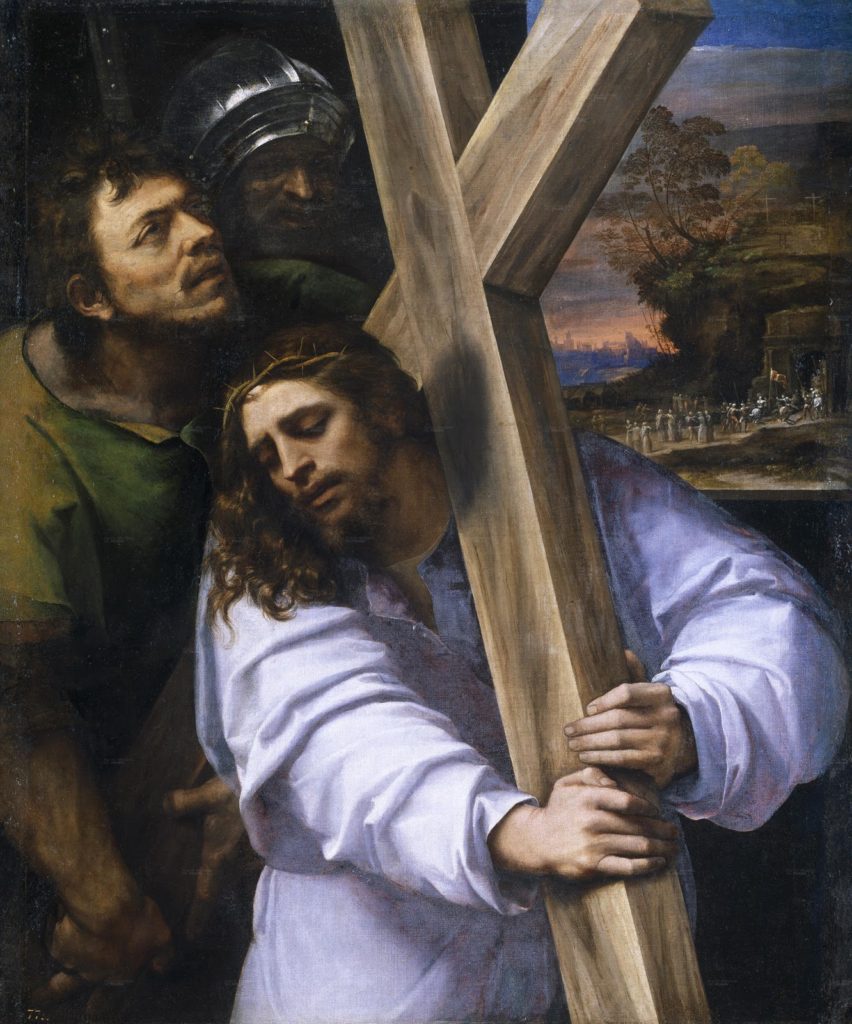 While I was in London recently (returning before the latest terror attack, thank God), I stopped in at the National Gallery to see its marvelous exhibition, Michelangelo & Sebastiano, which–for the first time, apparently–united the work of these two artists. Michelangelo helped Sebastiano immensely, giving him ideas and even drawings, at least partly to win him over to his side and keep him away from the circle of arch-rival Raphael.
As have other museums, the National Gallery has loaded its website with explanatory material–a few films are here, for example, and an illustrated "In Focus" article is here.
But there was also something I had not seen before. As I entered the exhibition, which cost £16.00 for adult admission (and less for seniors, students, etc.), I was handed a thick booklet. It contained all wall texts and all picture labels, noting which ones had an audio component as well, plus a floor plan, a chronology and a few other end items, like events and museum information.
Brilliant! No longer was everyone bunched up reading the texts and jockeying to get a look at the labels, especially useful during crowded times or at very popular objects. And it's a little keepsake. I found myself taking notes on the paintings I liked, or didn't. See for yourself here, in a PDF of the M&S label booklet. (Click twice-first on the link and then on the booklet's picture.)
The NG, the press office said, "tends to" print these for big exhibitions but not always. It should, and I wish other museums would follow suit.
Over at the Tate Modern, I visited the Giacometti and Wolfgang Tillmans exhibitions–also paid entry–where I was given smaller booklets containing just the wall texts. No label texts–but that's probably because the labels were simply titles and dates. Less useful, but still better than nothing.
How much could these cost, I asked a knowledgeable museum person in NYC–"not much," he said. They should be in reach for museums.
Since you all know Michelangelo's talents, I'm posting two paintings by Sebastiano–Christ Carrying the Cross and The Holy Family with St. John the Baptist.
Finally, here's a good review of the exhibit in Hyperalleric. It's on view through June 25.
UPDATE: On a recent visit to the Virginia Museum of Fine Arts in Richmond, I discovered that it, too, handed out brochures of the checklist to all visitors to its Yves Saint Laurent: The Perfection of Style special exhibition. Kudos.