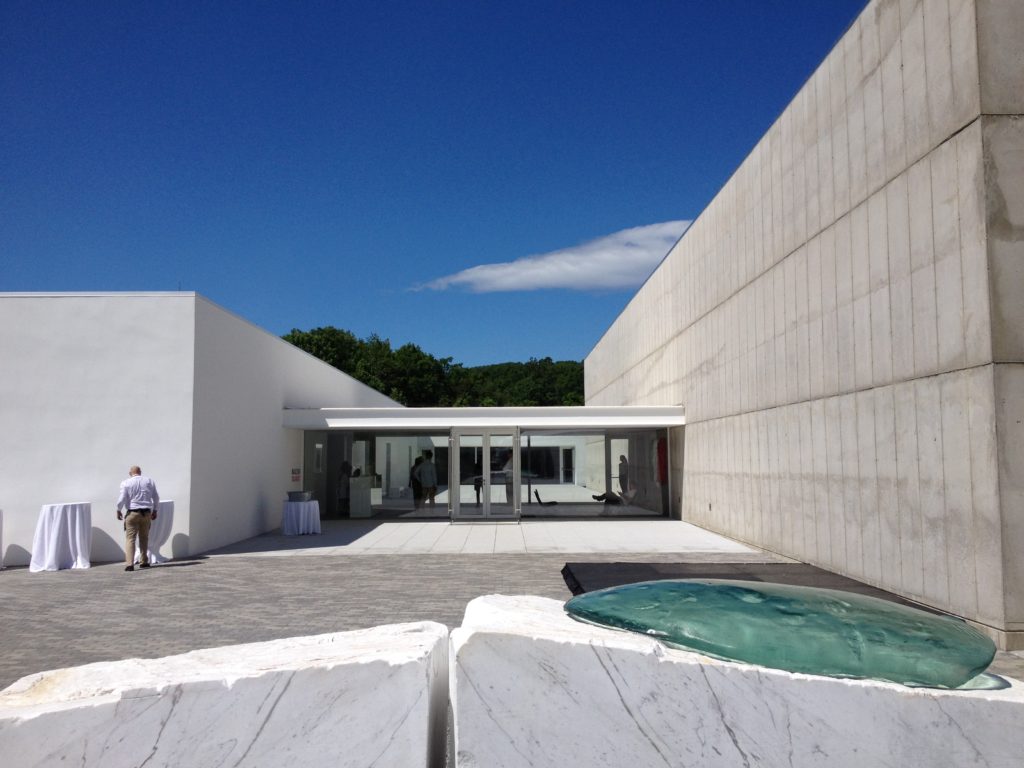 There's a new kid on the art block in the Hudson River Valley–Magazzino, in Cold Spring, about an hour and 45 minutes north of New York City. I went up to attend its opening on Saturday and made a trip, too, to Jack Shainman Gallery's The School, further up the Hudson Valley in Kinderhook. The School just began its fourth season, more about which later.
Magazzino features postwar and contemporary Italian art; this private warehouse space, which is free and open to the public by appointment capable of being booked on its website, is the creation of collectors Nancy Olnick and Giorgio Spanu. It was built with a disused dairy distribution center, then computer factory, as a base, then expanded by architect Miguel Quismondo. It's a quite a handsome building from the outside, as you can see in the picture at left, and the spaces inside are very good for art. As Spanu said at the opening, "the protagonist was the art. We wanted a container to contain the art, and not the opposite." Bravo for those sentiments!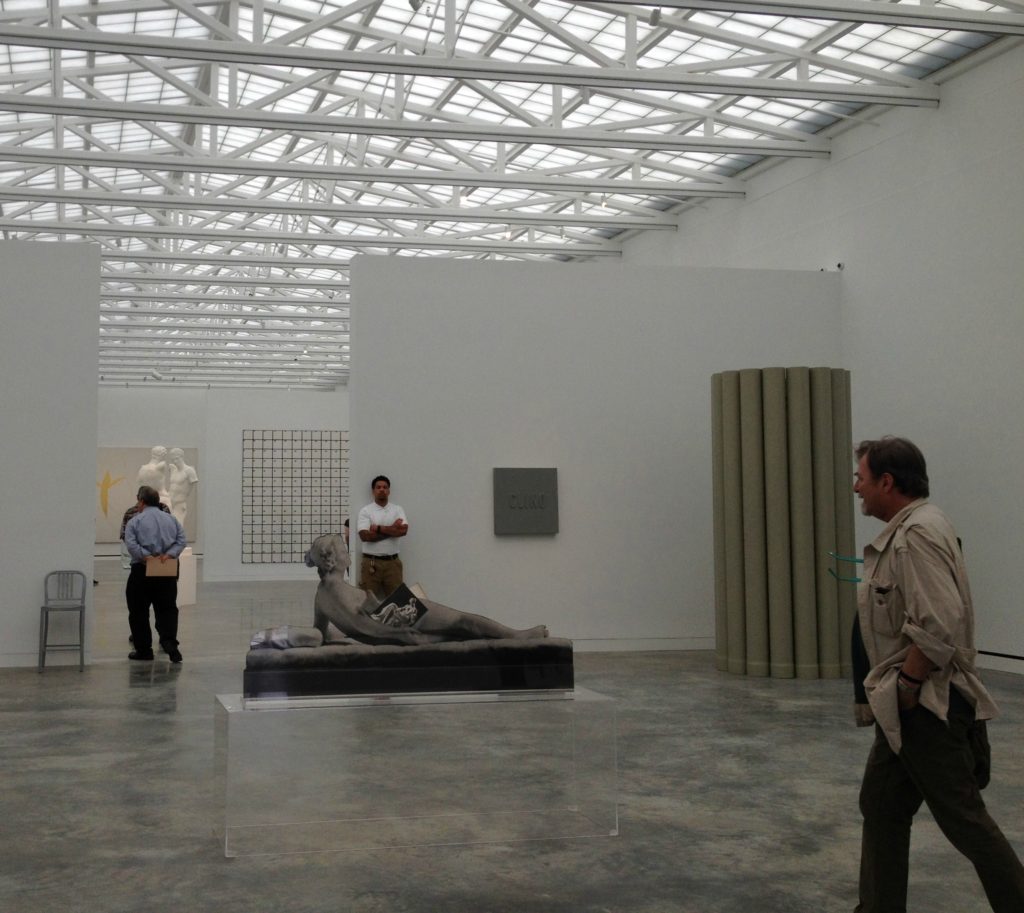 The first exhibition, drawn from the couple's collection, pays homage to Margherita Stein, whose gallery in Turin helped launch the Arte Povera movement. Among the artists whose work is on display are Alighiero Boetti, Luciano Fabro, Mario Merz, Giuseppe Penone, Michelangelo Pistoletto (that's one of his sculptures in the foreground of top picture) and Jannis Kounellis.  This is an area that I, and I suspect many other potential visitors, are not totally familiar with–and Magazzino has helpfully provided a booklet illustrating each work on display and an explanation that would be a wall label–if the gallery had labels, which it does not. This, much like  then one I was given, and which I praised, at the National Gallery's Michelangelo/Sebastiano exhibit, is better.
Magazzino will also have a library, with 4,000 to 5,000 books about Italian art, open to scholars and researchers. Eventually, they'll all be digitized for online access.
Che meraviglia!
A few more pictures, including–in the top one–three of the artists (L to R), Domenico Bianchi, Spanu, Marco Bagnoli, Remo Salvatori, his wife, Olnick (and other guests).