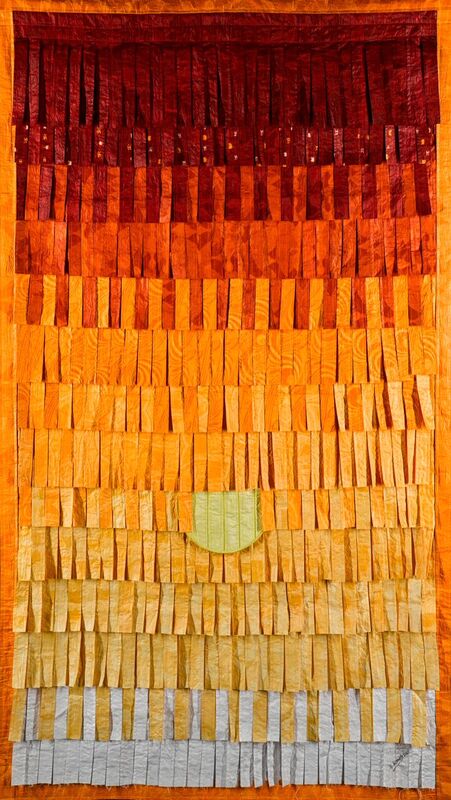 It may have been just a matter of time: today Sotheby's announced an inaugural sale of contemporary African art, saying that this market in recent years has undergone "a long-overdue correction." Then the press release added, but "there's still a considerable way to go towards addressing the underrepresentation of African artists, who account for just 0.01% of the international art market."
It is not just El Anatsui, though he and Yinka Shonibare are perhaps the best known contemporary African artists. Their work will be in the sale, which will take place in London (?) on May 16. So will works by 58 other artists from 14 countries. Some works will tour to Paris, New York, Johannesburg and Capetown before the exhibition in London.
By way of further explanation, Sotheby's said:
Modern and Contemporary African Art spans many different decades, themes, cultures and geographies– we're not suggesting that the art included in our sale forms one cohesive body, but hope that the auction and our international exhibitions will provide a fresh platform for these artists, attracting the interest of new collectors and enthusiasts who have not yet explored this field.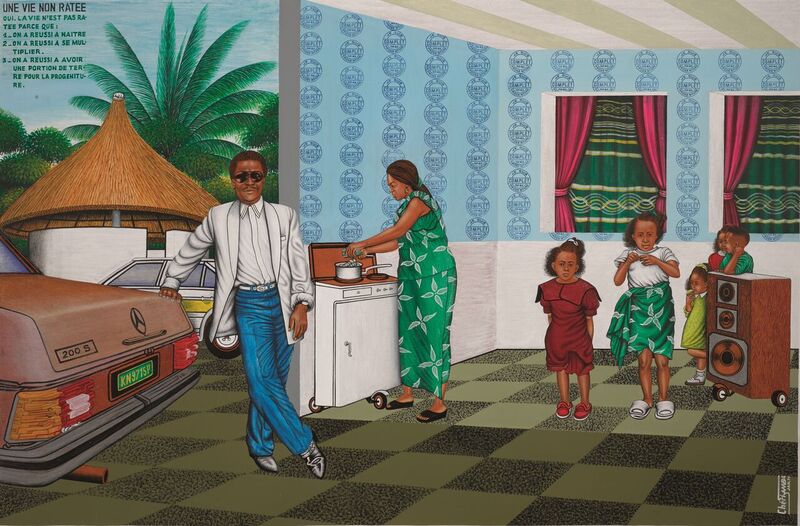 Both Christie's and Sotheby's have sold in this category before, but I am happy about the dedicated sale–because I like much of the art I've seen coming from Africa, not because I believe in identity sales per se. Here's the catalogue link, if you'd like to take a peek.
The sale mixed work by the "giants" who have "established auction prices over $1 million" with many "little-known artists who have never, or barely, appeared at auction before."
"This is our opportunity," Sotheby's said, "to redress some of the current price anomalies; to identify those artists who we think currently undersell but have huge potential." And to make some money, of course.
The two works I've posted here are by Aboulaye Konate, "Composition No.25 (Soleil)" (top) and Chari Samba, "Une Vie Non Ratee" (bottom).
Photo Credits: Courtesy of Sotheby's