When baseball fans go to a game, they usually come prepared: they know the players, their records and their statistics. They know all about batting order strategy. The same for, say, horse-racing–even more so, because good bettors study the odds.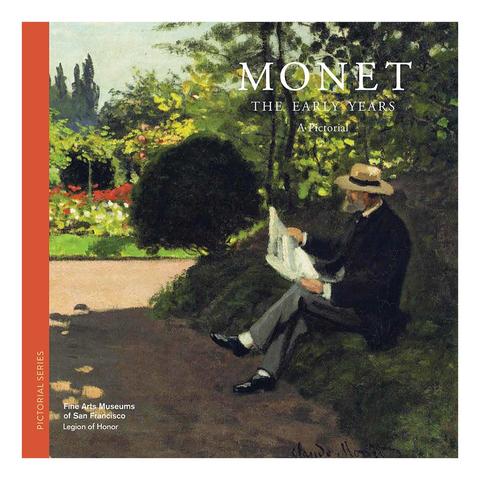 But when people go to art museums, they often know nothing in advance–at least nothing very specific about the art and artists they are going to see.
That, at least, is the position of Max Hollein, the director of the Fine Arts Museums of San Francisco, whom I visited recently when I was in the city.
So for a current exhibition, Monet: The Early Years, Hollein set out to create an online guide that visitors could read before going to the exhibition–and enjoy it more because they were better informed. I tend to agree.
The guide, called a Digital Story, is accessible on the Legion's homepage and on the exhibition's page, and is introduced with the words "Prepare for a visit with this interactive look into the exhibition."
It's very good and I encourage you to look at it. Among its chapters are "Contending with Convention," "Monet and the Sea," "Political Unrest," "Training Your Eye: Color," and so on. In certain sections, one can listen to more from the curators, Esther Bell and George Shackelford. In other places, one is invited click for further information or to "Look closer."
In the final chapter, the guides brings it home to the local audience, saying, "Throughout this period one thing remained a constant—Monet's avid preference for working directly from nature. Taking advantage of the stunning trails that meander through Lands End, the area surrounding the Legion of Honor, provides an immediate opportunity to gain insights into the artist's experience and process." Then it provides a link to a map of trails in the area.
I was in San Francisco in early March, and at the time–about two weeks since the show's opening–some 60% of the visitors had clicked on the Digital Story–a very good result. The museum helped in one way: people who buy tickets are sent a link to the Digital Story–they can access the material for onsite preparation. About 50% of users are accessing it through a mobile phone or tablet.
The museum also printed–for those who do not want to spend $50 on the catalog or $30 for the softcover version–a 40-page booklet about the exhibition, pictured above. Also a great idea.
Photo Credit: Courtesy of FAMSF