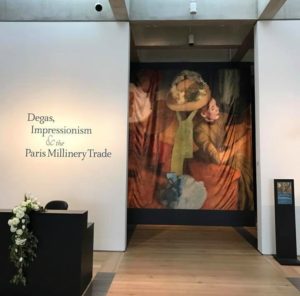 Today the Saint Louis Art Museum opened a new exhibition called Degas, Impressionism and the Paris Millinery Trade. On the surface, it sounds like one of those cooked-up theses, a mix of fashion with art, to lure people who generally don't visit art museums into the galleries. A gimmick.
Well, probably not. I have not seen the show, but I have paged through the catalog and I've seen some installations shots, posted here. Let's start there. The pictures were provided by Simon Kelly, the SLAM curator.
I love them! I think the installation is very theatrical, largely because of the dark wall colors and the striped floors. And the lighting, of course. Young people, I've been told, like this kind of dramatic showcase, so maybe this will help attract them. For me, it's simply that the colors show off the paintings beautifully. (I know others disagree, but to each his own.)
Simon tells me that the dark shade is "hale navy, the lighter blue gray is Ashland slate. …There's also a gallery with Tarrytown green and two accent walls in chestnut (a warm red)." I looked them up and they are all Benjamin Moore paint colors. I'm posting shots here, with all four colors: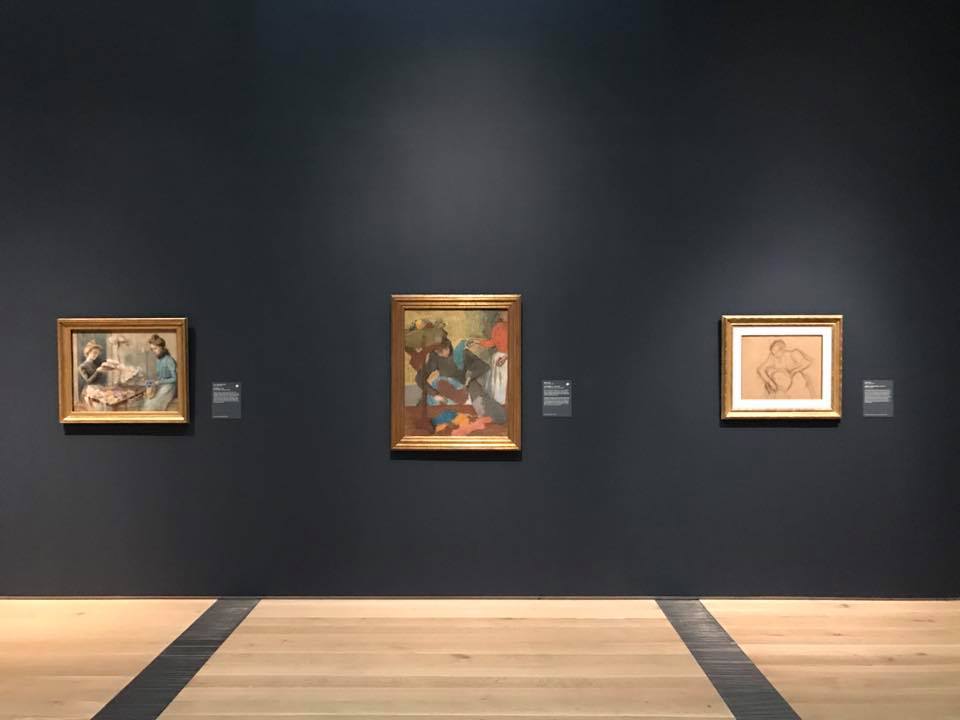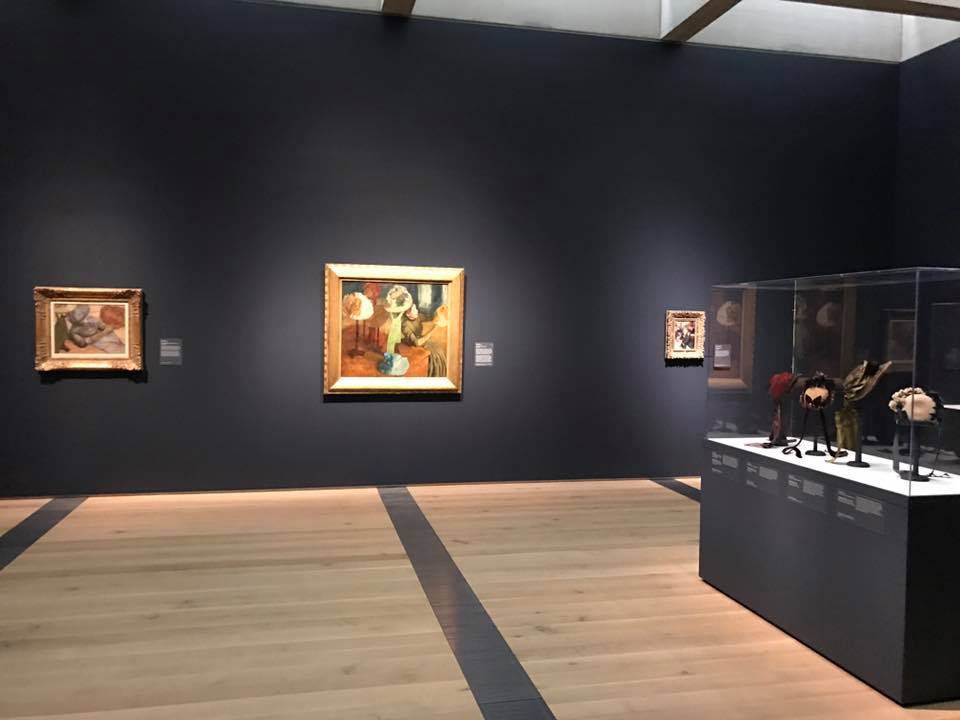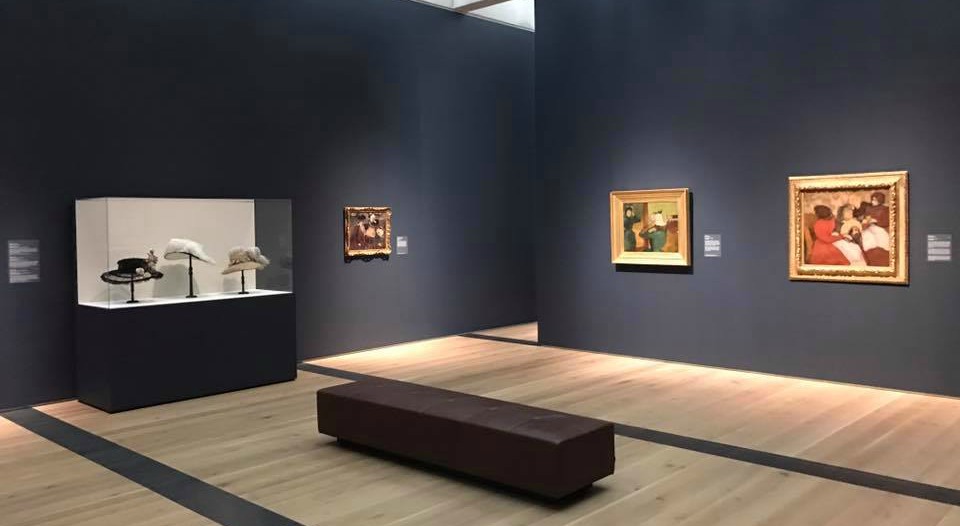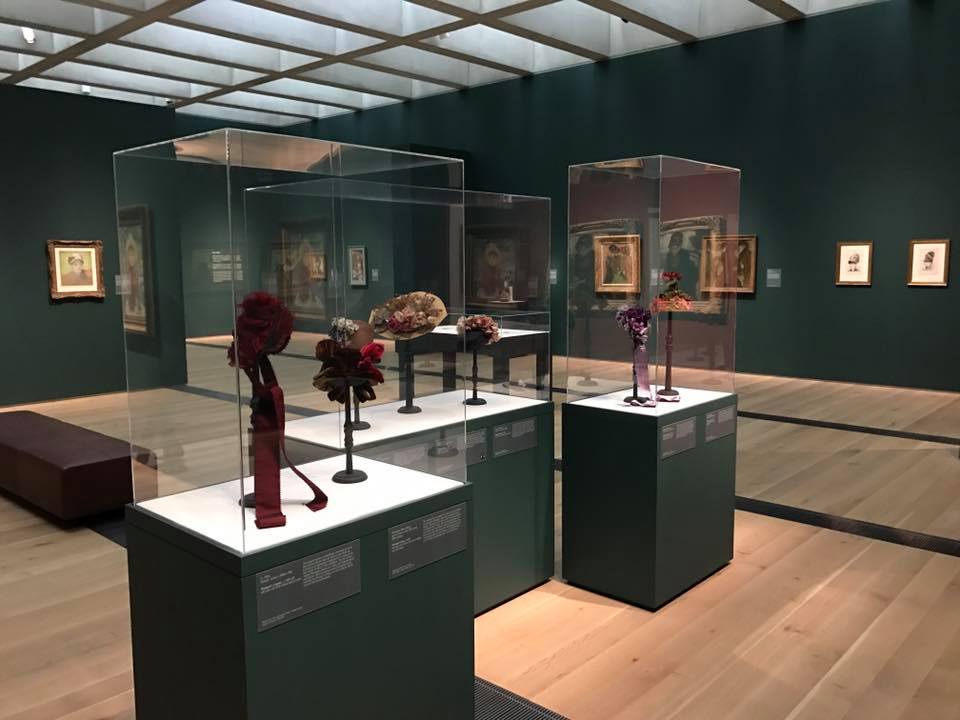 Now, about the exhibition: I'd like to see it. The catalogue contains some pretty great pictures–and far from all of them are by Degas. That was a surprise, given the title. The introductory essay does say that Degas explored the millinery theme "with an exceptional intensity" and says the show has "reunited for the first time …all of his millinery paintings" plus some pastels. But it also showcases works by Renoir, Cassatt, Manet, Morisot, Tissot and others.
No question, the cover picture–owned by the Art Institute of Chicago–The Millinery Shop–looks like the star. Here it is.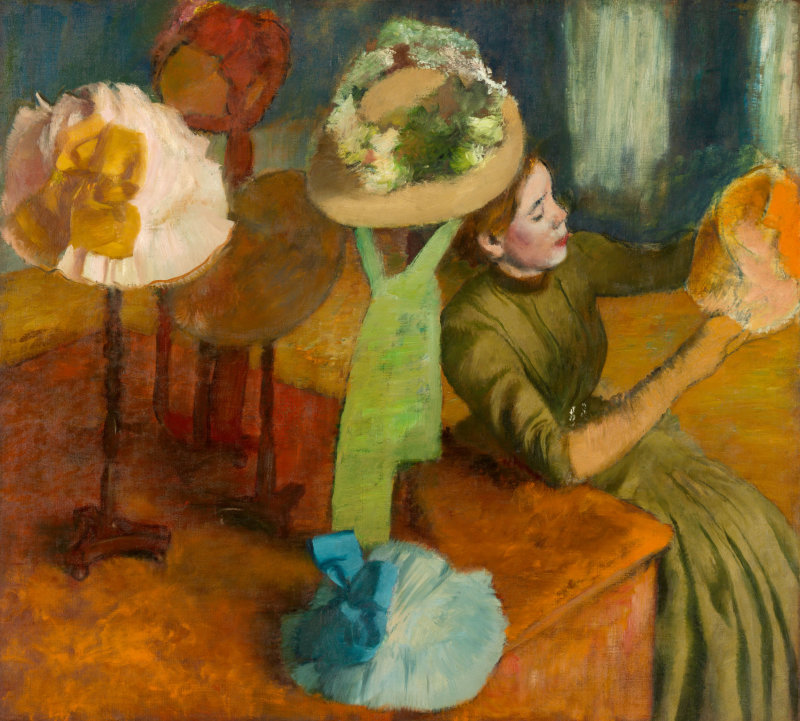 Photo Credits: Simon Kelly for the gallery shots and the Art Institute of Chicago for the last picture.