In today's New York Times, I wrote about the conservation and erection of George Washington's surviving field headquarters tent. a fragile thing, as you may well imagine. It was published in the print edition under the clever headline Washington Plotted Here. Online, the headline is Where George Washington Slept (Perhaps Not Well).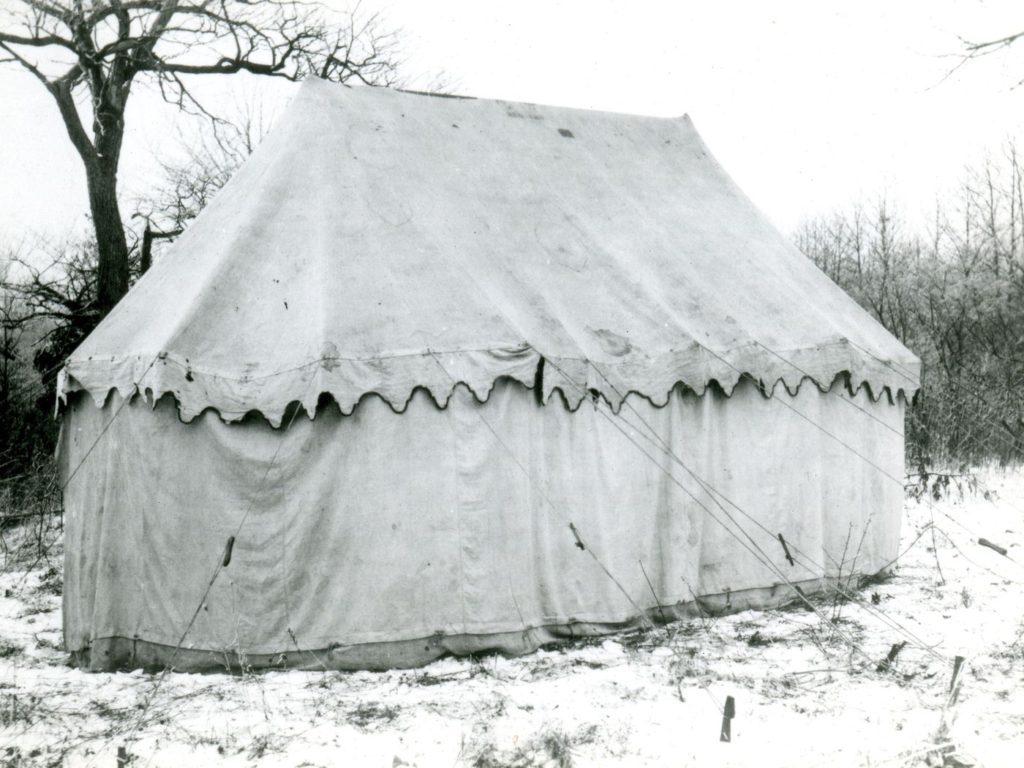 That in itself says a little something about the world we live in–but it's the topic I want to mention.
The new Museum of the American Revolution in Philadelphia, which owns the tent, will use it as the centerpiece. Visitors will enter a dedicated theater, watch a 10-12 minute film about Washington's leadership, and then see the tent revealed, dramatically: After the screen, a scrim and another layer rise, the tent comes into view behind shatter-resistant glass. Leaving their seats, people can press their noses up against the glass to see this national treasure.
In my article, I mentioned some of the other artifacts that will be on view:  Aside from those I mention in my article, they include personal items, letters and diaries from the revolutionary era, including a soldier's wooden canteen "branded with "UStates" at a time when the phrase was merely an aspiration."
There will also be some paintings. Perhaps the most interesting one, though, will be an exact replica of Louis Charles-Auguste Couder's Siege of Yorktown (1781), showing Washington and Rochambeau. The original is in Versailles.
Details about the work will be announced this coming Friday, and you'll be able to see it in person when the new museum opens on Apr. 19, the 242nd anniversary of "the shot heard 'round the world."
Click on the link above for my article to see what the tent will look like at the museum. The one I've posted here gives a look at the tent outside in the snow.
The opening of this museum is particularly timely, as Carol Cadou, Mount Vernon's Senior Vice President for Historic Preservation and Collections wrote to me in an email exchange:
At a time when we see conflicts across the globe, and when we see division in our country and others, it seems particularly relevant for a museum to address the principles and mission George Washington, the Continental Army, and their allies fought for so bravely, so admirably, and with unity.  The Museum of the American Revolution offers a great opportunity to make our nation's early struggles relevant and meaningful to today's audiences at a time when Americans need perspective and inspiration.