Come along with me to see a new museum filled with contemporary art that, for the most part, hasn't been overexposed.
My recent trip took me to Morocco, where I was pleased to find a museum of modern and contemporary art in Rabat, the capital. It's just two years hold, named after King Mohammed VI, the current ruler. If you can read French, take a look at its website. The building, whose design reflects a modernized traditionalism, is quite handsome–spacious and airy, with nicely sized white-walled galleries on two floors. There's a tea room and a bookstore, too.
The permanent collection resides on the second floor, and consists (I believe–I did not check every label) of works by Moroccan artists–many of whom have, btw, succeeded on the global markets. There's a beautiful triptych called Converging Territories (2005) (below) by Lalla Essaydi , who lives in the U.S. now and is represented in New York by Edwynn Houk Gallery. The photo doesn't do the piece justice, though–there's writing throughout the background, for example, and I clipped the edges of the large-format work. She is one of the best-known artists on view here, I would guess.
I found many other works to be very appealing if not revelatory.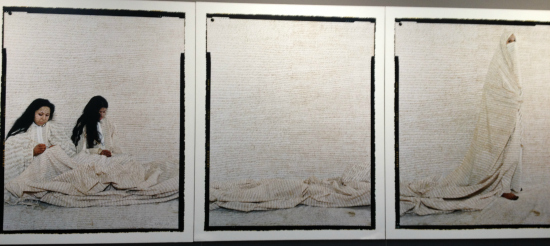 The first floor, however, was more interesting to me. Its galleries housed a special exhibition of works by women (including two more by Essaydi). Here's a look at one of the galleries with a variety of works.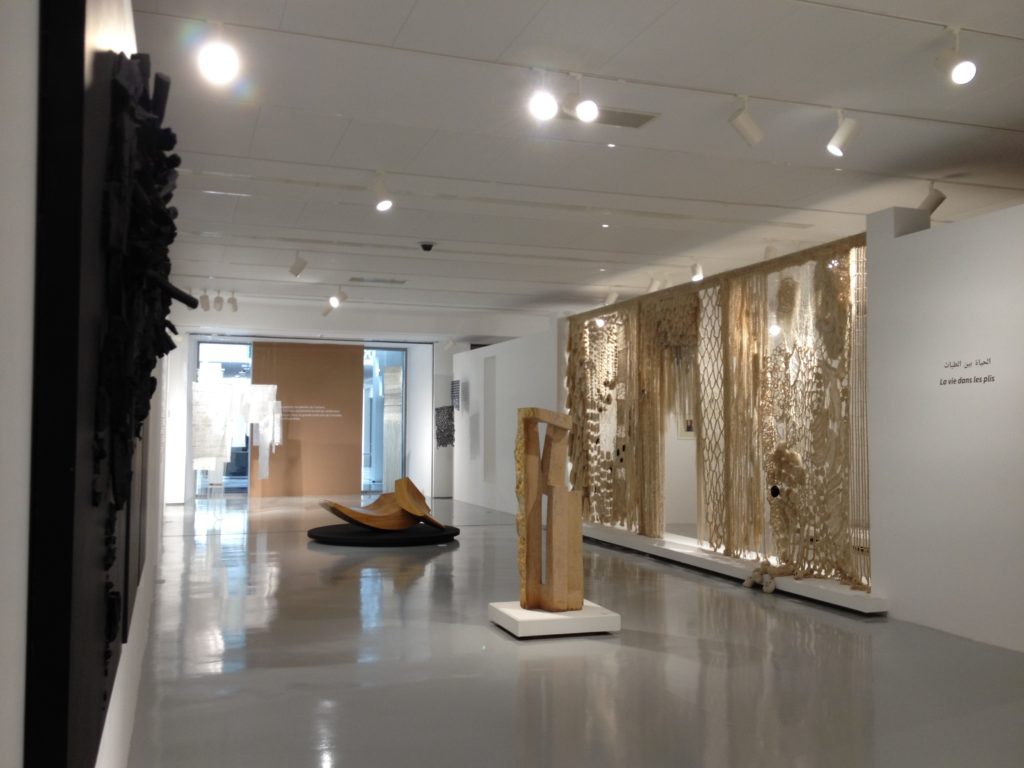 One provocative artist is Fatima Mazmouz, who examines the female body, and in a couple of works here, the pregnant woman in the Arabic culture–these are, I'd guess, pretty transgressive for part of the audience.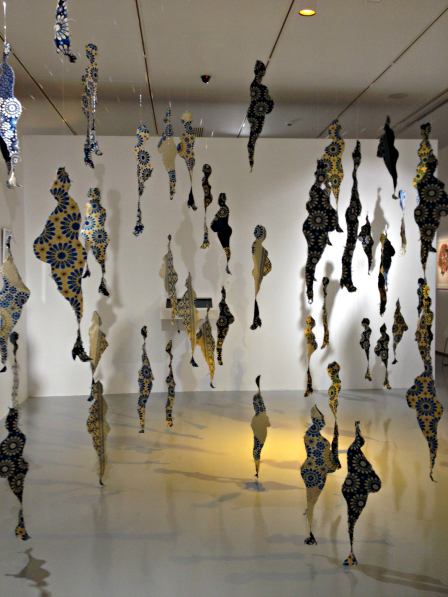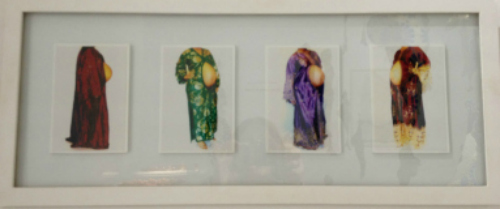 There were both figurative and abstract works among the others in the show, too. One I liked is by Najia Mehadji titled Sublimation No. 1.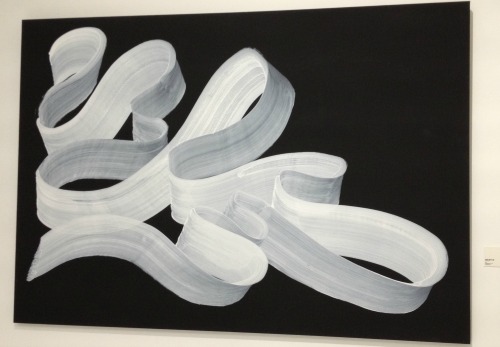 It was quite fun to see this budding museum; I hope it gets many, many visitors.