I spent most of Friday afternoon and evening at Tefaf-New York, and I found it to be as full of interesting paintings and objects as I expected. Here are pictures of some interesting booths–there were so many. When I remember where I was, I've added a few details.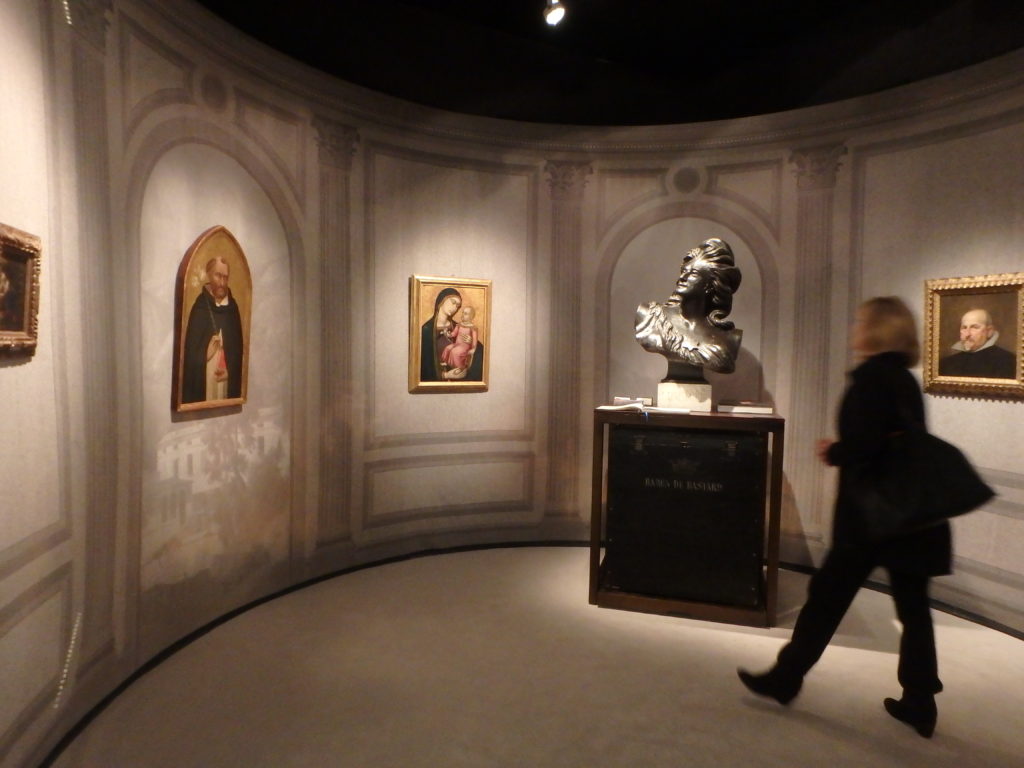 Richard L. Feigen's booth–with a wonderful Courbet bust in the center and a fantastic Velazquez on the right.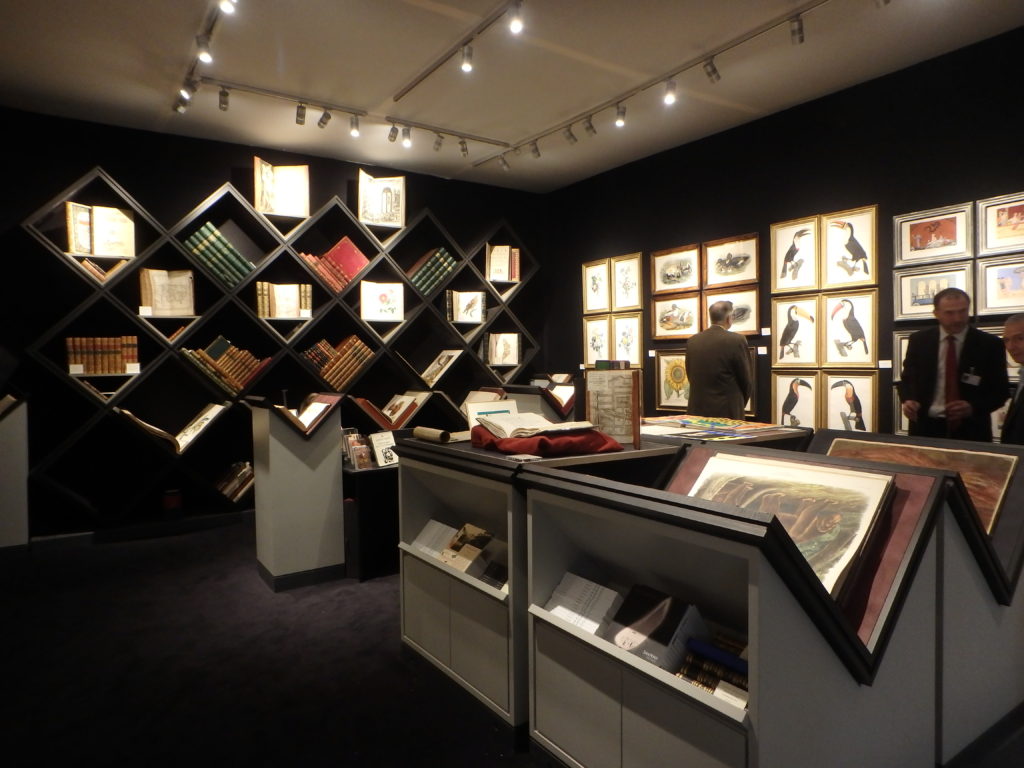 Shapero Rare Books.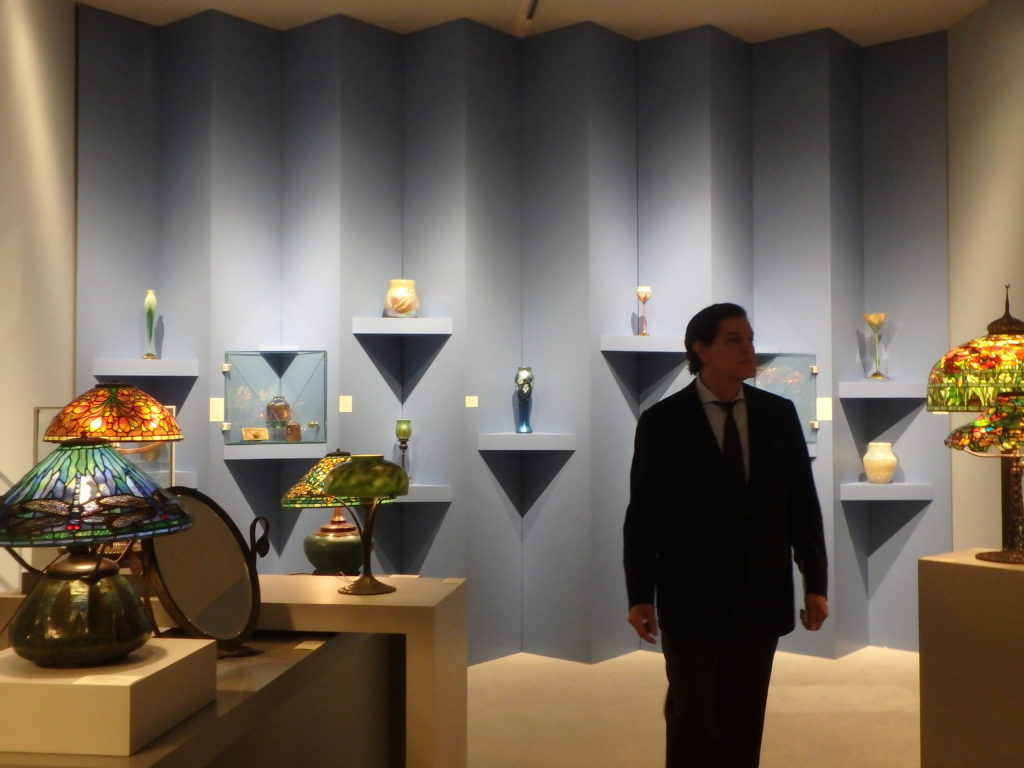 Wonderful glass on that wall, Lillian Nassau Gallery.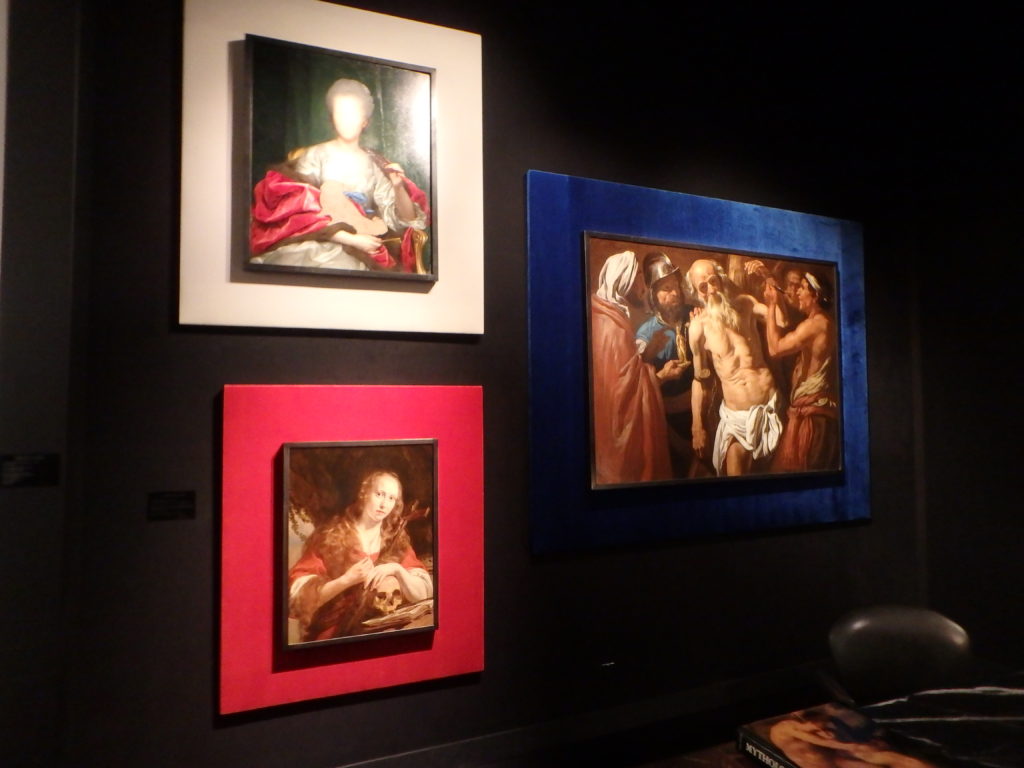 Otto Naumann's booth: the Mengs, top left, which was in the Met's Unfinished exhibition, sold on Friday to Anderson Cooper.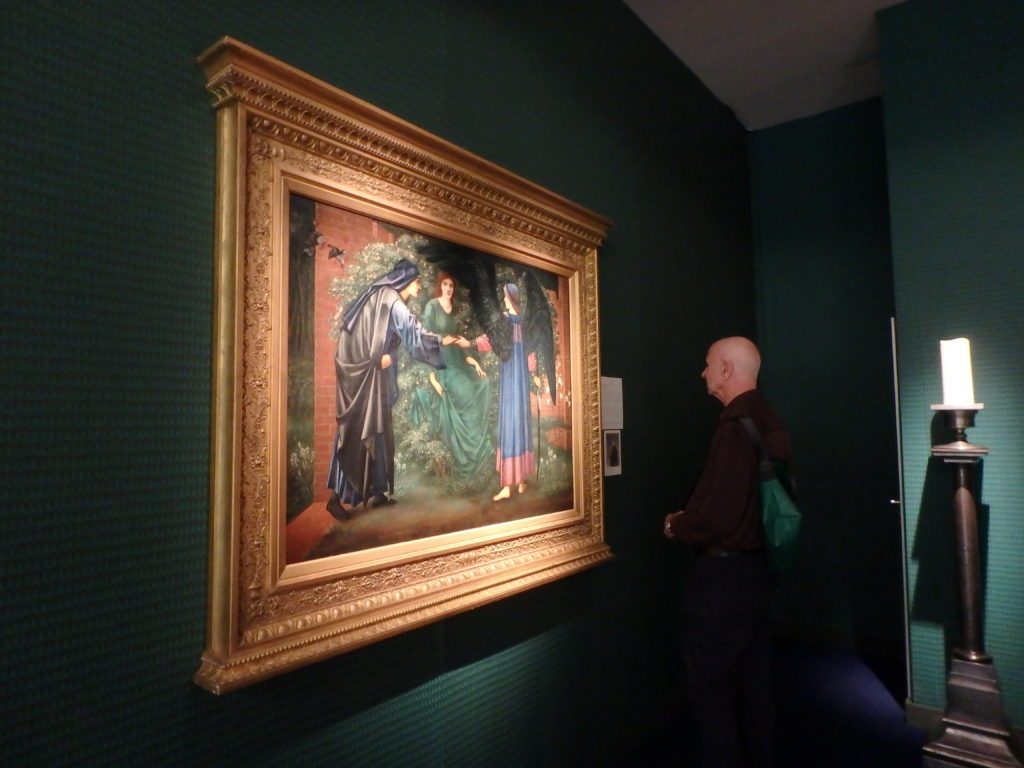 Agnews' booth–full of pre-Raphaelite paintings.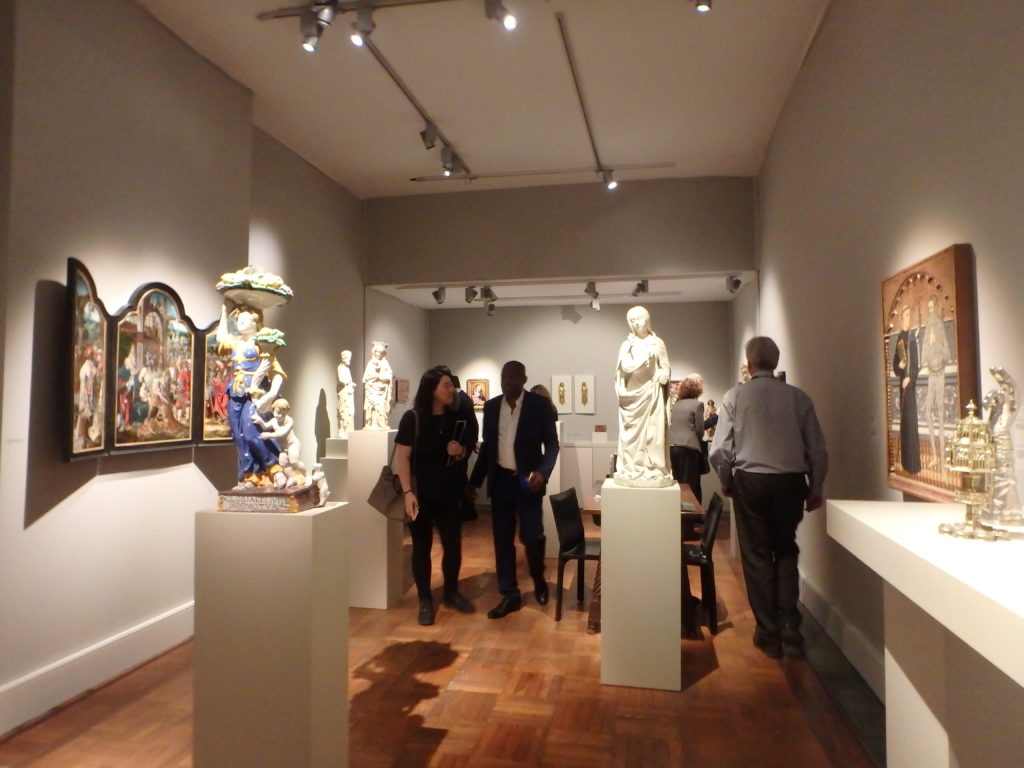 Sam Fogg –a wonderful booth on the second floor of the Armory.
At the back of Sam Fogg.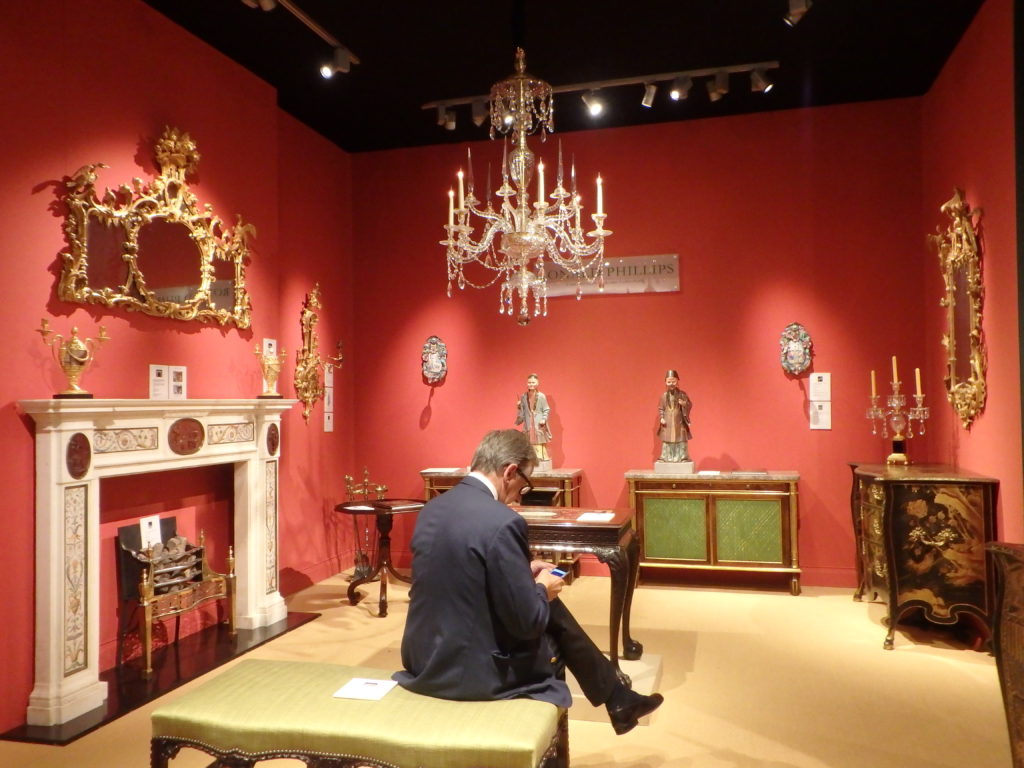 Back on the first floor, Philips gallery.
Please don't draw any conclusions from the scarce sight of people in these photos. I waited for quiet moments, so you could see what was in the booths.
Tefaf continues through Wednesday.