"It's a massively ambitious project." That is Tony Guillan, a multimedia producer for the Tate museum, in the U.K, speaking. Guillan manages the IK PRize, which the Tate Britain has awarded for the last few years to projects that use digital technology in an innovative way to promote the exploration of art at the Tate Britain or on the Tate website.
He's speaking of this year's winner, called Recognition. Have a look–it may not look like that much, but it uses artificial intelligence, and A.I. is just starting to be used in the art world.
I write about this in The New York Times this weekend, in an article headlined Artificial Intelligence As a Bridge Between Art and Reality, and I invite you to read the details there. It's a little gimmicky, you'll see, but I think it is the best winner so far.
But here's how I describe the winner in my article:
It features a program that continuously screens about 1,000 news photographs a day, supplied by Reuters, and tries to match them with 30,000 British artworks in the Tate's database, based on similarities in faces, objects, theme and composition….

…People can watch the "Recognition" process online: Images in the database rotate past a photo and are given scores, according to the four variables. When a match is made, the pairing is saved in an online gallery and displayed at Tate Britain. Since it began Sept. 2, the program has been twinning images at a rate of one to three an hour. By the time it ends on Nov. 27, "we expect 2,000 to 3,000 matches," Mr. Guillan said.
A sample, which shows eunuchs applying make-up before Raksha Bandhan festival celebrations in a red light area in Mumbai, India, 17 August 2016, matched with Sir Peter Lely's Two Ladies of the Lake Family c.1660, Tate is below: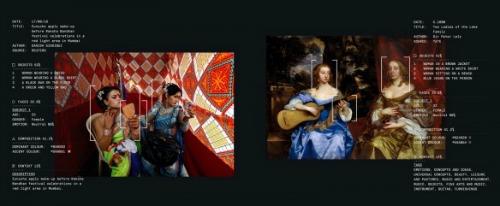 The website is a little confusing at first, but give it a try and you'll figure it out. And you can't figure out the puzzling matches, you can go one layer deeper in the website for an explanation. Matches may still seem strange, but Guillan told me, "When you work with AI, it's unpredictable by nature. The exciting thing is that you are creating something that works autonomously."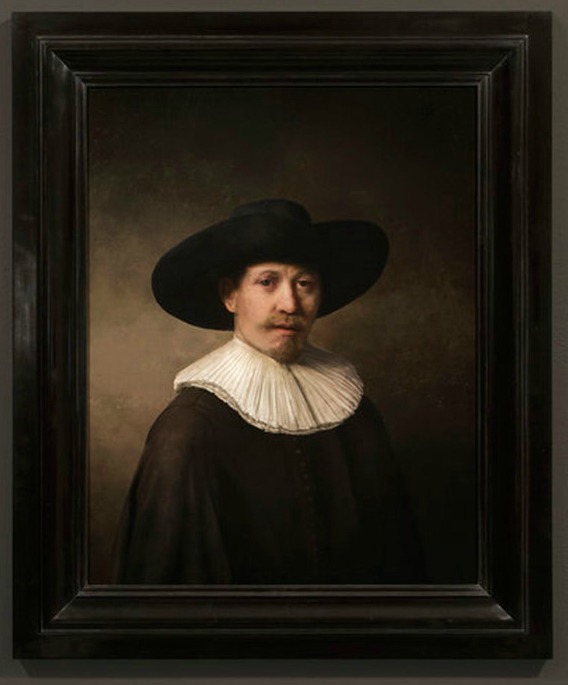 I asked Guillan if, beneath this project, the project was suggesting that photographers are influenced, perhaps unconsciously, by art that they have seen, or that there is a universal or common conception of what makes a good picture? He said, "not specifically, no." But, as we spoke, we agreed that the project raises the question about representation. "When we look at a painting," he said. "we're aware that it's a construction; it has a point of view. But when we look at a news photograph, we treat it as a mimetic, a false reality. We don't think about it as being a construct, but it is."
Microsoft was a sponsor of the prize this year, and will be again. For it, according to Eric Horvitz, director of the Microsoft Research Lab in Redmond, WA., "It's a great way for Microsoft to communicate that we're democratizing AI." So stay tuned for other A.I. tool coming from Microsoft.
There are other A.I. projects in the arts. "The Next Rembrandt" is one. It asks, "Can the great Master be brought back to life to create one more painting?" I found that website confusing too. But here's a link to a YouTube video on the project. It explains how the project uses data to forecast the next painting Rembrandt would have made. It's at right here.
I find it a little scary. And as for fakes, well…that could be an issue down the road.