For the last few years, the Indianapolis Museum of Art has, it seems to me, been on a crazy trajectory. As soon as it does something smart, it turns around and undermines itself. Now it seems to be hitting a new low.  Not content to anger its local constituency in 2014-15 by attempting to charge $18 in admissions to enter its grounds and restricting entry to one point (leading to charges that the museum was becoming "a fortress"), the IMA is now attempting to assuage–and presumably please–the crowds in a way that should anger the museum profession.
The museum is using a public web-based survey to decide what exhibitions to present, thus turning over its curatorial expertise and prerogative to the public. And what is likely to be a random, perhaps even misleading, public at that. This museum, with an excellent and encyclopedic collection of more than 54,000 works of art, is now taking the low road to high attendance.
The proximate cause of my distress was posted on Facebook several days ago by none other than its director, Charles Venable. "Those of you in the Indy area please take this survey about what exhibitions you would like to see at the IMA. Thanks, Charles," he wrote.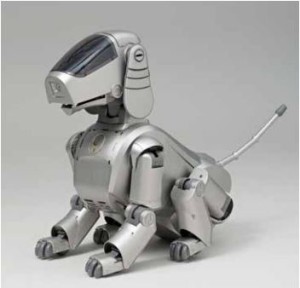 Well, though I don't live anywhere near Indianapolis, I quickly clicked on the link–and there's no way to see what's in the survey without taking it. So I did. And that's the first fault with this online survey. Are all answers valid? How do they know if I was honest or not? How do they know if I live in the Indy area?
But the survey itself was offensive. It listed and described, in three or four sentences and with a few illustrations, six exhibitions and asked "Based on the description above, how likely would you be to visit the IMA to view this exhibition? Exhibition is included with general admission to the IMA ($18 adults, $10 ages 6-17, free children 5 and under, free IMA members)."
And what were the exhibitions? Here are excerpts from the descriptions.
The Art of Forgery, with examples from Roman days through "more recent" ones. "The fake artwork will be displayed alongside an original piece so guests can examine the differences.  Learn about some of the most common techniques employed to create these forgeries, as well as methods used to unmask forgeries in museum collections including pigment analysis, carbon dating, X-rays and more!"
Japanese Paintings, "signature paintings by notable Japanese artists from this [Edo] period. The stunning works in this exhibition have been on display in Japan and will not be on display again in the U.S. until after 2021."
Joris Laarman Designs, "an overview of the work of Dutch designer Joris Laarman. He is best known for his innovative, experimental designs inspired by emerging technologies like 3D printing and robotics."
Rise of Robotics " is comprised of a multitude of objects such as robots from the domestic sphere, industry and medicine, as well as media installations, video games and examples from films and literature. It will also address some of the moral, ethical, and political questions intertwined with robotics today." (See one object to be shown above.)
Hot Cars, High Fashion, Cool Stuff  "is a history of our times as embodied in the art of design objects, fashion and cars, …[with pairings] representing each decade's unique style, from turn-of-the-century art nouveau to postmodernism. These vignettes will be accompanied by videos to provide context about the time period when these objects were created.
Orchids "will showcase a range of orchids of different colors, shapes and patterns…highlight the history of orchids and …ways in which they have traditionally been used (e.g., medicinally, in food). Orchids of all shapes and sizes will also be available for purchase in the Greenhouse and a dedicated shop."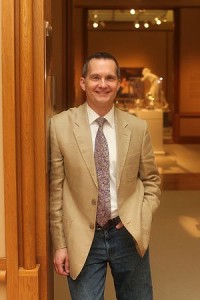 IMA also asked if adults would attend a Murder Mystery interactive experience at its Lilly house, but that's another topic altogether.
Now which do you think will appeal to the general public? Hot cars and robots, probably. Will that mean no more real art at Indy?
I am equally concerned with the ethics and the implications of this outsourcing its curatorial duties. Why would a curator want to work at IMA? Shouldn't curators believe that they can, with their specialized knowledge and research, make their subject compelling to the public? Shouldn't the director make choices among curatorial options? Isn't that what he or she is paid for? Should that pay drop if such decisions are outsourced? Are three or four sentences, plus a few pictures, enough for the public to weigh in on whether they would attend?
Maybe a robot could be tasked with these decisions,
Venable didn't say what the IMA would do with the results of this unrepresentative survey. It also asked questions about ethnicity, income, ages of children in the respondent household, whether the respondent would take their to the museum for each exhibit, etc.  Maybe it's a foil to ask those questions (but I doubt it.)
Whatever happens, no copycats, please! This is a bad idea, even if the results are ignored.
Photo Credits: Courtesy of the Museum of Modern Art (top)