The answer, it seems, is when one member of the sanctioning organization decides to ignore the punishment meted out to an offending member.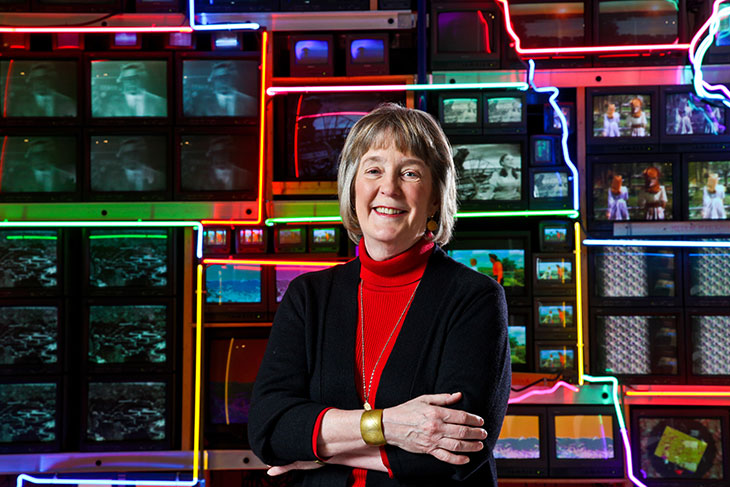 I am talking about the Delaware Art Museum, which was sanctioned last year by the Association of Art Museum Directors for deaccessioning art works to raise money to pay off debt and add to its endowment. It's unclear if the second part of that happened, as the museum has declined to provide a detailed accounting of the money raised when it sold four works of art. But I digress.
The AAMD statement said:
Consistent with AAMD's Code of Ethics, we ask our members to suspend any loans of works of art to, and any collaborations on exhibitions with, the Delaware Art Museum, until notified by us that the sanctions have been suspended or removed.  While each of our members needs to consider this request individually and make its own decision, it is AAMD's strong belief that the actions of the Delaware Art Museum are contrary to the long term interest of each and every art museum.
And that–individual decision-making–is apparently what is happening now.
For the last year, the Delaware Art Museum has formed an exhibition program from its permanent collection and local loans. The next show, opening in November, will be Poetry in Beauty: The Pre-Raphaelite Art of Marie Spartali Stillman, which–according to an article in the Delaware News Journal–will include loans from private collections and the National Gallery in London.
But, says that article and the museum's website, next March, the museum will open Our America: The Latino Presence in American Art, which has been organized by the Smithsonian American Art Museum.
Elizabeth "Betsy" Broun is a member of AAMD. The Latino Presence is one of its traveling exhibitions, which presumably is therefore drawn mostly from its collection. So it is lending its works to Delaware. The museum's website currently lists eight other museum venues for that show, including Delaware.
Now it's Sunday as I write this, and I have not contacted Broun or her PR staff. Also, that exhibit has been traveling since April 2014 and the AAMD sanctions were announced a little later, in June 2014. So maybe the contract between the Smithsonian and Delaware was already signed–though Delaware's deaccessioning plans had been an issue with AAMD and others for months before that.
But this situation raises the issue, again, of the efficacy of sanctions. Any museum can choose to ignore them. Moreover, in the past, AAMD has lifted them too quickly. I'm talking about the National Academy Museum, where sanctions lasted just two years. The "punishment" was hardly a deterrent at all. That's why AAMD's attempts to help Delaware find a different path to solvency was ignored.
Photo Credit: Courtesy of the Smithsonian American Art Museum