More musical chairs. The other day the Gilcrease Museum in Tulsa announced that it had hired James Pepper Henry as its new executive director; he starts Mar. 30.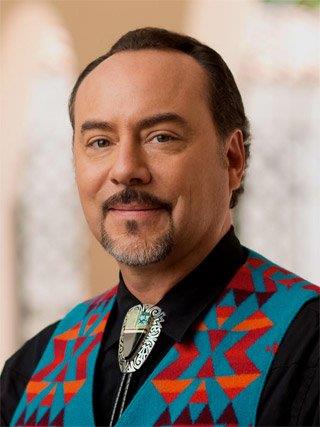 Pepper Henry (at right) has a lot of experience with Native American art. Before the Heard, he had been director of the Anchorage Museum at Rasmuson Center, associate director of the Smithsonian's National Museum of the American Indian, founding director of the Kanza Museum in Kaw City, Okla.; interim curator of American Indian Art at the Portland Art Museum; gallery director at the Interstate Firehouse Cultural Center in Portland, Ore.; and gallery director for the Institute of Alaska Native Arts in Fairbanks, Alaska.
He is a member of the Kaw Nation and affiliated with the Muscogee Creek nation, which–he pointed out in the press release–is a heritage he shared with Thomas Gilcrease, the museum's founder.
The Gilcrease collection has a wider span, though–there's a lot of American art and history, particularly Western art, that is not Native American. His claim to fame at the Heard was BUILD! Toy Brick Art at the Heard. a show last summer that showed how "American Indian and non-American Indian LEGO brick artists" made many "creative and surprising forms" from the toy. That's a tad too commercial for my taste—families were invited to join in–but it was "the most successful summer exhibit in the [Heard] museum's history, increasing museum attendance by 58 percent  and memberships by 150 percent."
We all like measurements of success, but… sometimes the numbers complicate rather than clarify the story. Attendance, just strictly attendance, is not the best measure of success for a director.
That's not a comment on Pepper Henry–I don't know what else he did at the Heard–it's a comment on art museums in general nowadays.
Photo Credit: Courtesy of the Gilcrease (top) and the Heard (bottom)