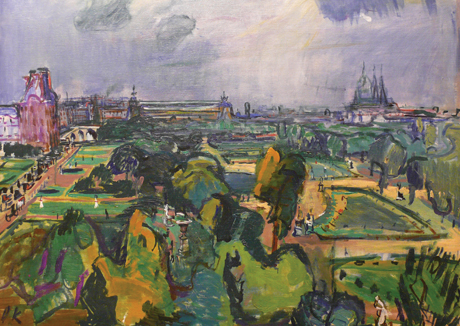 Most art museums seem to be stretching for "relevancy" these days, whatever that really means. And so we have, at the Portland Art Museum in Oregon, a "community-driven" gallery section named Portlandia to accompany a current traveling exhibit called  The Art of the Tuileries Garden. In collaboration with the Louvre and the Musée Carnavalet Histoire de Paris, Portland, the High Museum and the Toledo Museum of Art developed the exhibit. It contains, according to the press release, 
…more than 100 sculptures, paintings, photographs, and drawings by some of the most acclaimed European and American artists from the 17th to the 20th centuries, including works by Camille Pissaro, Édouard Manet, and others who have taken inspiration from the iconic Parisian landmark. Visitors will see monumental sculpture by Coysevox and Bosio for the first time in the United States. …

The exhibition features more than 50 rarely exhibited photographs, from a unique full-plate daguerreotype to modern interpretations of the Garden. Vintage French albumen prints document the aftermath of the Paris Commune and Tuileries Palace fire of 1871, while turn-of-the 20th-century views by Eugene Atget, a master photographer and chronicler of Paris' changing environs, capture the elegant sculptures installed throughout the Garden. Additional works by renowned photographers Henri Cartier-Bresson and Michael Kenna suggest the peace, beauty, and mystery to be discovered in the heart of Paris.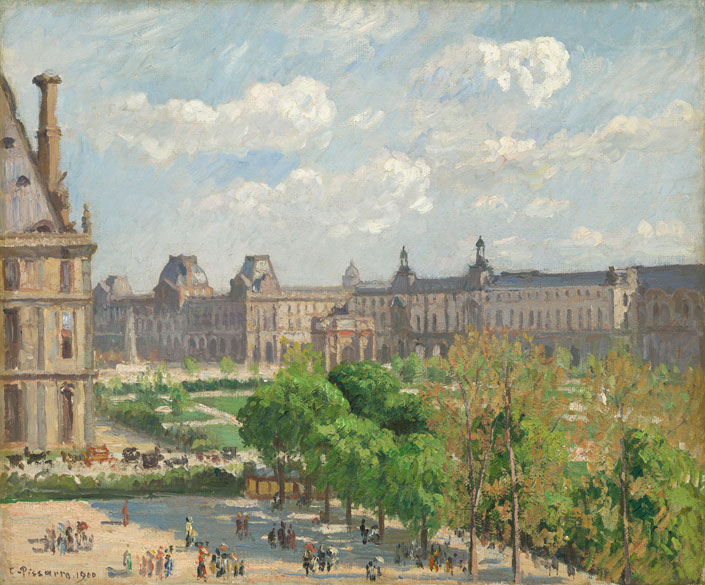 In Portland, however, that was not enough: The museum felt compelled to develop a local angle, Parklandia.
In partnership with Portland Parks and Recreation and the Portland Parks Foundation, the Museum is asking people to share images of their favorite Portland parks on Instagram using the hashtag #captureparklandia. The final space in the exhibition includes a monitor showing these images of Portland's public spaces along with map detailing the 200 parks in Portland.
So, I invite you to go to that section on Instagram above and to check out the museum's Instagram feed. Do you see anything as remotely interesting as an Atget photograph? As the Kokoschka at top or the Pissaro below?
Me neither.
So I have to ask: why are museums doing things like this, and why do they think they would get people interested in art?