The London auction offering William Holman Hunt's Isabella and the Pot of Basil  from the Delaware Art Museum is a month away (June 17) but the catalogue is set to be released only on Monday. It's pretty clear why: the museum wanted to sell it privately, but Christie's couldn't come up with a buyer who would pay the required price.
The painting carries an estimate of £5 to £8 million, or $8.4 to $13.4 million at today's exchange rates, according to an article in the Wilmington News Journal.  It adds that the catalogue for the Victorian, Pre-Raphaelite and British Impressionist Art sale contains 12 pages on the Hunt painting.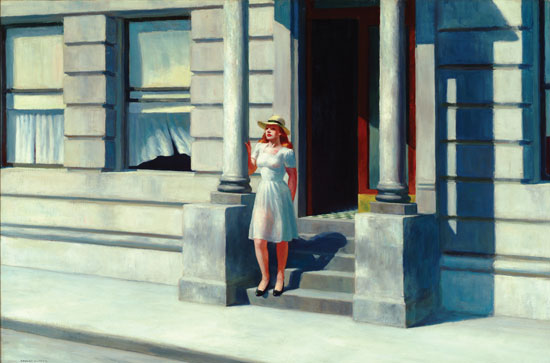 If the Hunt does draw an amount near the $13 million mark — or more — the museum would probably move next to its wonderful Winslow Homer Milking Time, which should certainly fetch in the double-digit millions, more than the Hunt and — just a guess — $20 million? It dates to 1875 and measures 24 x 38¼ inches.
The museum's money-raising, debt-reducing, endowment-building goal is $30 million.
Museum officials have already marked off several works they won't be selling, according to the News Journal:
…the museum won't sell any pieces by American illustrator Howard Pyle, given their lower estimated value.

Many other celebrated works in the museum's 12,500-piece collection will be spared, according to Susan Kreshtool, the incoming president of the museum's docent board who attended board meetings on the sale over the past year. These include the museum's holdings of N.C., Andrew and Jamie Wyeth, and 20th century art and sculpture.
Early on the museum said it would not sell any works acquired through a gift or by bequest, which puts the vast bulk of its collection off-limits, including Edward Hopper's Summertime (above).
All of which has people guessing about the strategy. Could two works do it?
Photo Credit: Courtesy of the Delaware Art Museum